To specifically
start the driver update in Windows-10/11 for a specific device

, the Device Manager is just right!

If you have not already created a 

desktop shortcut for 

Device Manager , please start the MS Explorer from Windows 10 Run (Windows + R) and enter the command: 

devmgmt.msc

 . 

If this is too time-consuming for you, just use

Windows + Q

keyboard shortcut and type the word

Devices

. 

In the

device manager 

click on the relevant device to update the driver. By using the right mouse button , the selection menu appears with the option

"Update driver software ..." PS: With Windows 11 it looks different but works the same way!


(Image-1) Driver Update Windows 10 Device!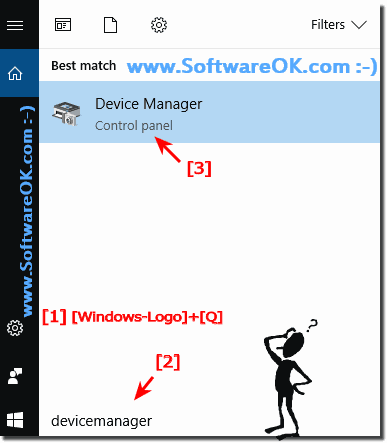 Info: A faulty driver can cause many problems for the computer. The most common indication is that drivers need updating 

For a specific hardware, start the driver update in Windows 11/10!
Then follow the instructions
(Image-2) Driver Update via Device Manager!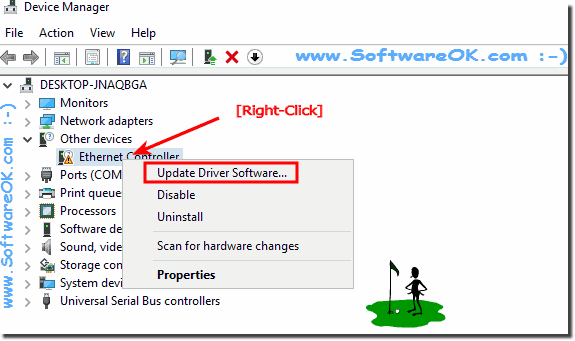 Info: Drivers are special programs that are necessary for the proper operation of external devices. Without a sound driver, the computer can therefore play no sound, without drivers on the graphics card, the game is not started, the touchpad operation, or the brightness of the screen is controlled by the appropriate driver. Like any other program, they require regular updates.

(Image-3) Update The driver Software via Device-Manager!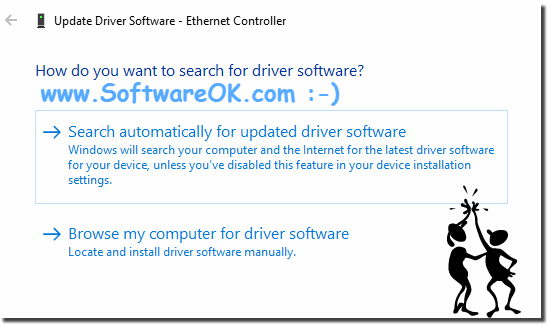 The typical message on Windows 10 is: The drivers for this device have not been installed. (Code 28) There are no compatible drivers for this device. Click "Update Driver" to find a driver for this device.

The online driver update can sometimes take longer, or even not work, if the Microsoft server is unreachable. Or if computer does not have internet connection. A possible check of the network adapters can help: ►  
All network adapters under Windows 10
 ! 
Also check if your router (Fritz box) is connected to the internet. 
(Image-4) Windows-10 Search for Driver Software!