Many Windows users are big fans of Microsoft Solitaire under Windows 11, it also has a permanent place, the game is still popular!


The best thing is if you pin it directly to the Windows 11 Start menu and play it on the 2nd desktop as a precaution!

1. Open the Windows 11 search (Windows + Q keyboard shortcut)

2. Term solitaire 

3. Then simply attach Solitaire to the Windows 11 start 

(... see Image-1 Point 1  to 3)

With the Windows key + Tab you can open a second desktop on Windows and then quickly switch between the desktops using the Windows + Tab key ! In the Microsoft Solitaire Collection is the classic Solitaire, Spider Solitaire, FreeCell, ....!




(Image-1) You can still play Microsoft Solitaire on Windows 11!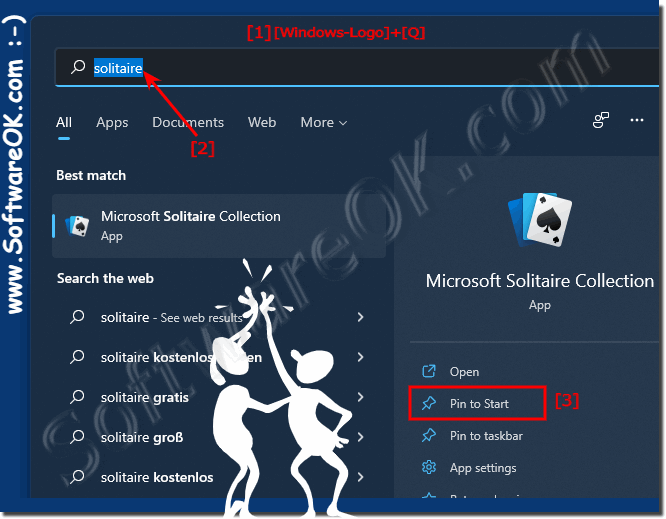 FAQ 95: Updated on: 13 September 2021 08:21