Even with Windows 11, you can set the time for automatic maintenance!


So that the activation of the computer by the planned maintenance happens at the planned time under Windows 11!

1. Open ► as always, the Windows 11 Control Panel 

2. F3 key and enter "main" 

3. Open "Security and Maintenance"

4. open the group  "Maintenance" 

5. For maintenance the time set on:  "Change maintenance settings" 

(... see Image-1 Point 1 to 7)



PS:

The Windows 11 Security and Maintenance s-Center is the center for displaying warnings and adjusting the actions that are to be carried out in order to enable proper work under MS Windows 11 OS. The Action Center in the Control Panel is also responsible for notifying you when certain problems or security settings require your attention or intervention.






(Image-1) Windows 11 set automatic maintenance time!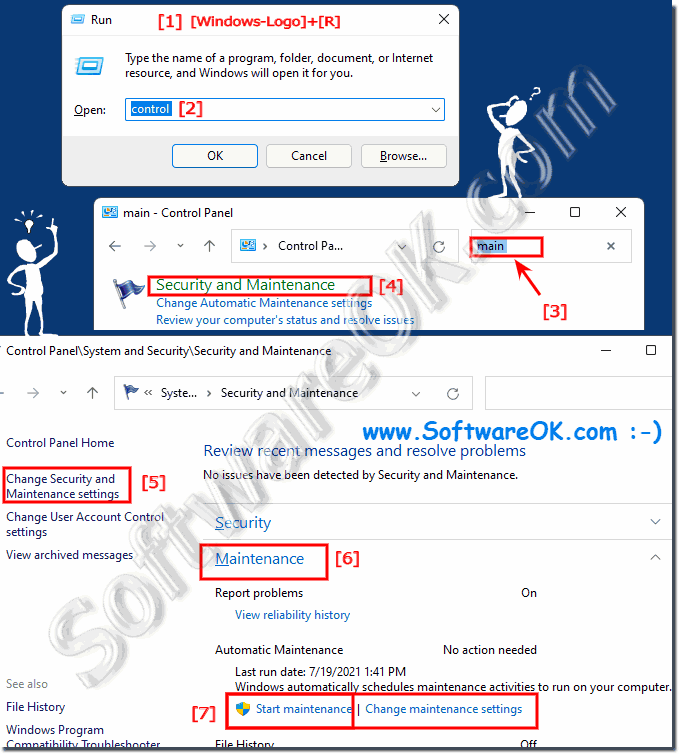 FAQ 84: Updated on: 20 July 2021 05:05