It was possible to reactivate the Start Menu tiles known from 10 in the first Windows 11 and it has not been possible to use them since Windows 11 10.20000.56 !


And this is what it looked like in 10.21996.1, I started the winver command to show that it worked on MS Windows 11!

Also interesting: ►  Under Windows 11 the taskbar icons disappear!

OR: ►►  ... Force the old taskbar with external tools!

 






(Image-2) Classic start menu on Windows 11!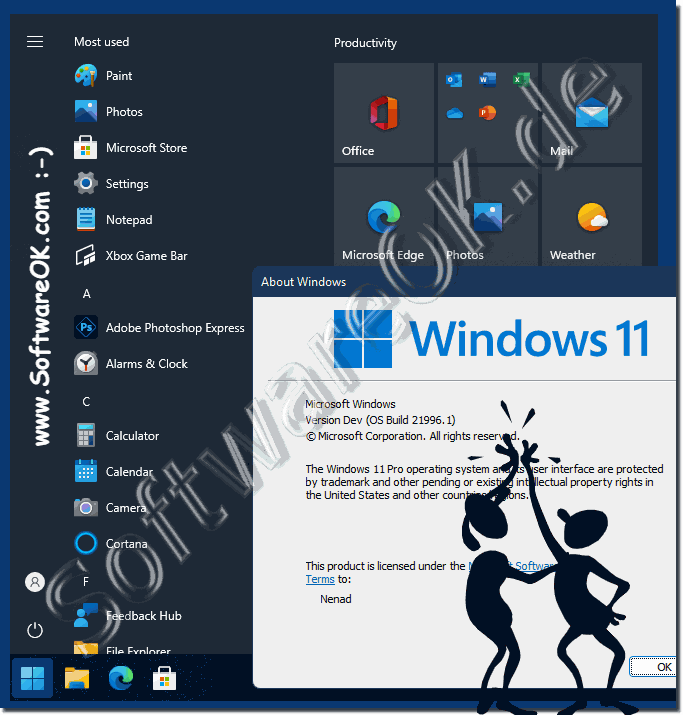 FAQ 82: Updated on: 22 June 2022 10:17