Is it easy to set the timer, stopwatch or alarm under Microsoft's Windows 11 OS!



1. Please start the Windows 11 search using the search symbol on the taskbar!
(or using the key combination  Windows Logo + Q ) 

2. In the search field, enter z. B. Enter the text 

Alarm

 and click on  Alarms & Clock

( ... see Image-1 Point 1 to 3 )



From here it is the same as in Windows 10:





(Image-1) Set a timer, stopwatch or alarm in Windows 11!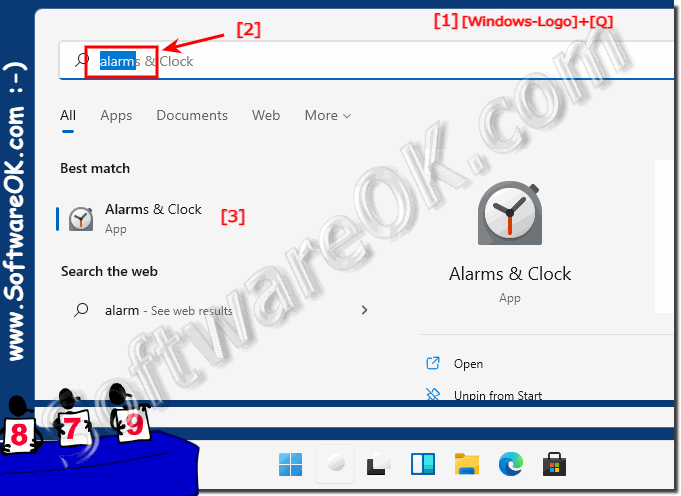 FAQ 67: Updated on: 1 August 2021 13:02