Yes, everyone can continue to use their Internet Explorer favorites on Windows 11, but the folder must first be copied to a USB stick!


1. Start the MS File Explorer on your old Windows OS

2. Open the shell:favorites folder 

3. Copy the folder to a stick 

4. In Windows 11 open the shell:favorites folder

5. And copy all of your Favorites 

(... see Image-1 Point 1 to 3)



(Image-1) Use the Internet Explorer Favorites on Windows 11!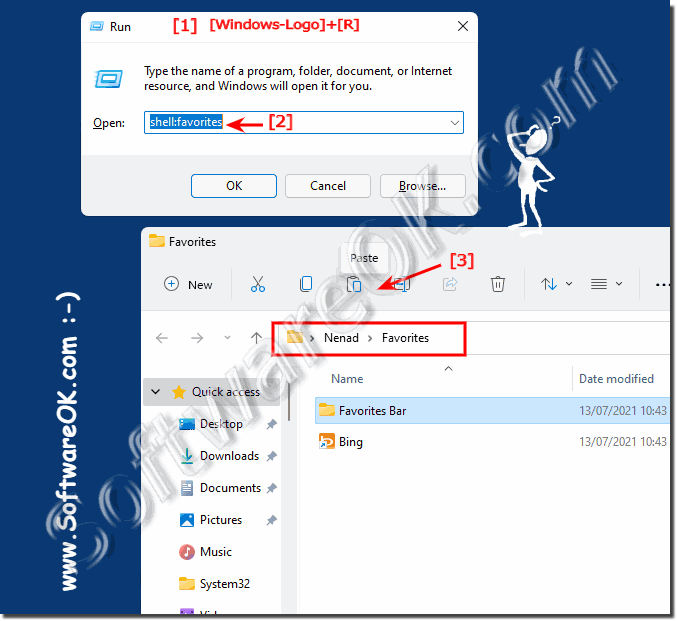 FAQ 65: Updated on: 21 September 2021 06:00