Windows 11 is in the development stage, the disappearance of the taskbar icons is one of the BUGs under Windows 11!
In order not to have to completely restart Windows 11, you can simply restart File Explorer, which is responsible for displaying the Windows 11 taskbar!
See ► 
Restart Explorer under Windows OS!
(Image-1) Before and after restarting Windows 11 File Explorer!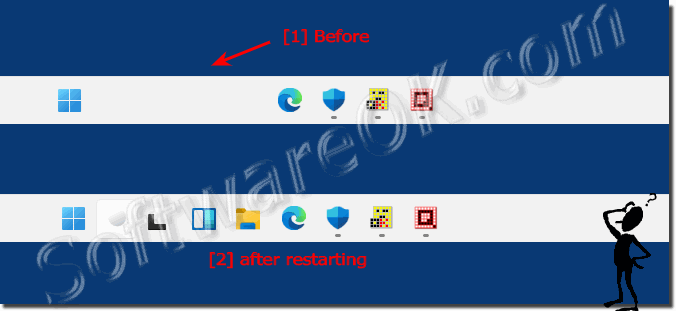 FAQ 58: Updated on: 30 July 2021 07:36