The keyboard shortcut CTRL+ALT+DEF when logging in to Windows can be activated and deactivated at any time!


You can provide increased security on Windows 11 and 10 that users must press Ctrl+Alt+Delete before signing in. This ensures the display of the authentic MS Windows OS login page and protects the system from programs that attempt to retrieve password information by displaying a login.

1. Launch the User Accounts APP with control userpasswords2

2. Go to the Advanced Tab

3 Secure sing-in group box, activate "Require users to press Ctrl+Alt+Delete"

(... see Image-1 Point 1 to 5) 




(Image-1) Ctrl+Alt+Delete when sign-in on Windows 11 or 10!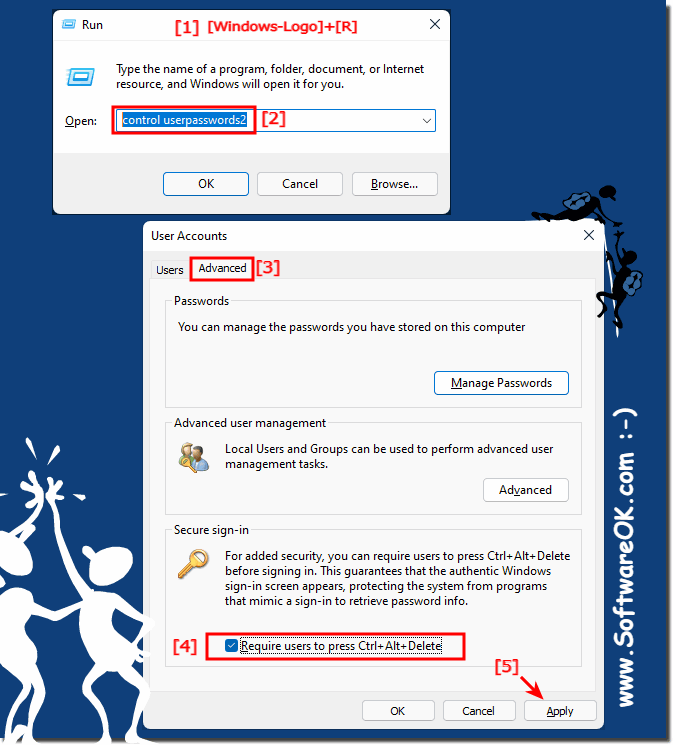 FAQ 55: Updated on: 30 July 2021 07:08