Even if the Windows 11 is preferred in the dark themes by developers, hackers, ... etc, it is not faster than the standard color themes in Windows 11 and 10!
By
changing the color setting
, there were perhaps advantages in the 90s when the graphics cards were so slow that you could partially see the image structure. In the meantime, even the slowest graphics cards are so fast that you cannot achieve any
performance advantages under Windows 11
, especially not through color etching!

But! Color has an effect on us as a user and there can be huge differences! Personally, I am 2 to 3 times faster in software development when I work on a blue background with yellow letters than with any other color combination! However, I prefer to write letters on the white background, ... etc.!

In the long run I find dark topic theme depressing, but you have to try it out yourself!


Switching the colors / theme on Windows 11 is so easy!
(Image-1) Fast Switch of Windows 11 to the dark theme!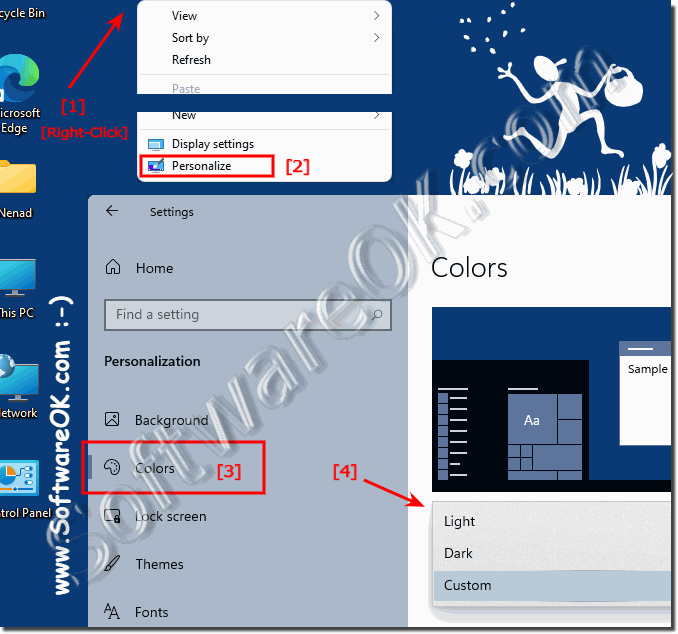 FAQ 44: Updated on: 26 August 2023 06:38