Yes, you can install Windows 11 on Virtual Box, you should download and install the latest version from Oracle VirtualBox.org!

Unfortunately, Windows 11 does not currently work on every PC in the virtual environment, Oracle VirtualBox.org is working at full speed to make this possible on every computer, there are problems with TPM and Save Boot, unfortunately there is no fixed date, but at some point The time has come in 2022!


1.) A screenshot of the current Windows 11 October 2021 version in the VirtualBox!
The Windows 21H2 Build 22000.194!

( ... see Image-1 ) 



Why not test it virtually, if something goes wrong, no problem with a Windows 11 virtual clone. It is always advantageous to test Windows 11 in a virtual environment and test all possibilities without running the risk of having to

cleanly reinstall Windows 11 again and again

 or to do

a Windows 11 reset

, which can sometimes take half an hour! 





(Image-1) Install Windows 11 on the VM VirtualBox!

2.) What should I watch out for when installing Windows 11 in VirtualBox!

1. Create 64 GB Virtual HD during installation
(can be reduced via disk management after installation)

2. Also activate the 4 GB
(can also be reduced to 2 GB after installation)

3. Under Windows 11 or Windows 10 with Oracle Virtual Box

4. Try it out on various PCs 

5. Create a backup of the Windows 11 VHD, it is 5.75 GB when compressed  





Quite practical for testing, after the installation you can test extensively with the copy of the HD Windows 11 on other Windows operating systems and start over and over again by backing up the virtual HD without having to virtualize it again! 





 

(Image-2) Windows 11 on Virtual Box!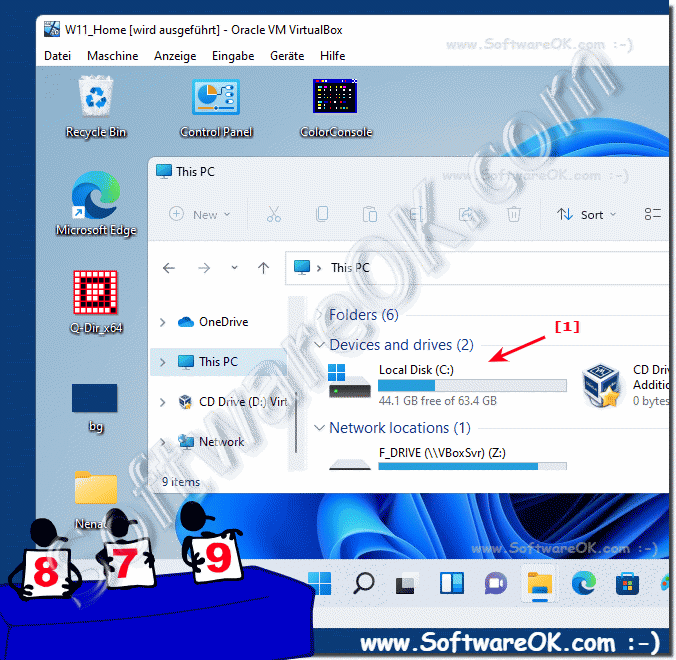 FAQ 172: Updated on: 26 August 2023 08:10