The classic MS Paint under Windows 11 can be used, but only version 5.0 MS Windows 11 brings MS Paint 6.0, 10.0, ... to a crash!


Not everyone is satisfied with the new MS Paint APP, you can use the slim MS Paint version under Windows 11 for drawing, why not if it is so easy possible!   


 

Content:



1.) The classic MS Paint under Windows 11!
1. Simply download MS Paint Version 5.0 ►►  mspaint.zip

2. Place it on the desktop and start drawing

( ... see Image-1, Point 1 and 2 )

The popular Classic Paint (mspaint) for / for Windows also works not on Windows 11!




(Image-1) Use the classic MS Paint under Windows 11!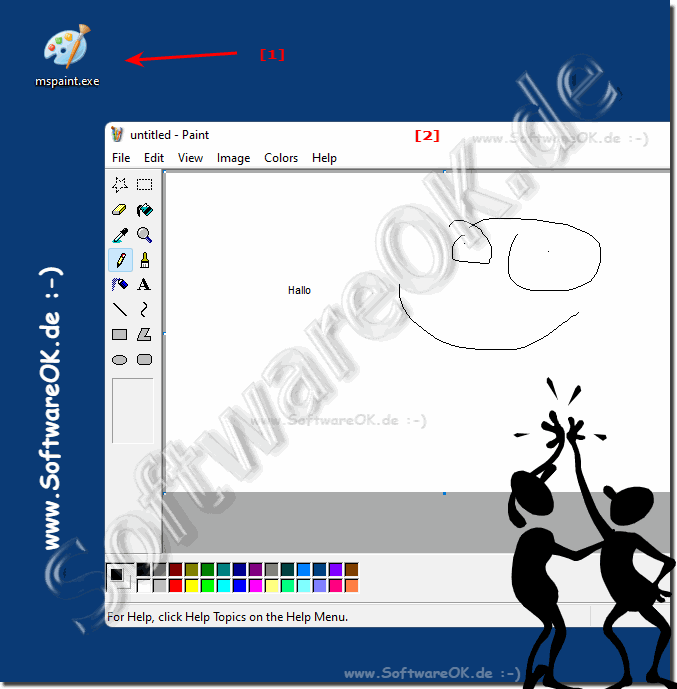 2.) Why is the new MS Paint unpopular under Windows 11!
The main reason is, of course, that the new MS Paint is actually not quite finished yet and has nevertheless been released on some accounts. On smaller screens, the artboard is way too small because the artboard is small. The bars cannot be hidden and are much too big, which is not important with huge monitors in perhaps 4K resolution, but also some keyboard tricks that you know do not work properly.

But I think that in the future the Microsoft team here will fix these little bugs in MS Paint and the new generation, or at least bring it to the level of Windows 10 Microsoft Paint, it's in the course of the transition from the default desktop apps to the store apps known from the Microsoft Store, as hasty conversion.




(Image-2) MS Paint under Windows 11!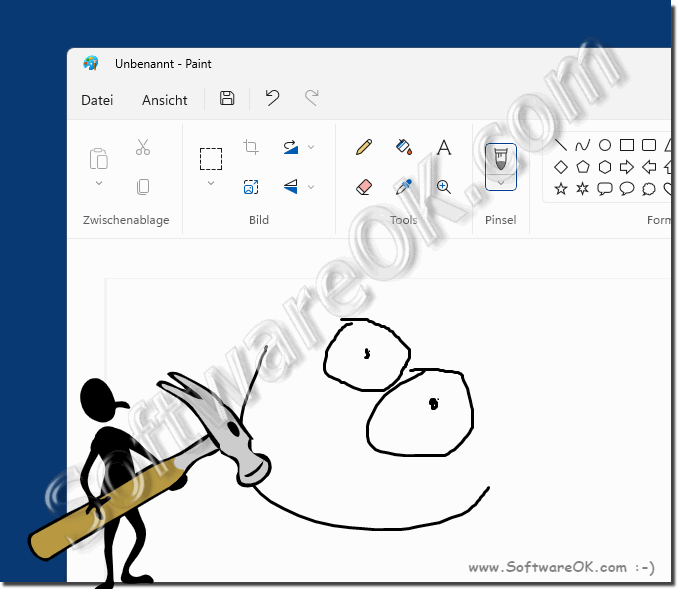 3.) First and foremost, a simple and easily accessible graphics program!


Why some users may find the new MS Paint less satisfactory on Windows 11:

Reduced features:
Compared to other graphics programs, especially professional tools like Adobe Photoshop or CorelDRAW, MS Paint only offers basic features. Some users may want more features and options.

Change in Design:
MS Paint's design and interface have changed over the years, which may cause confusion or rejection for some users once they get used to the classic design.

Lack of progress:
MS Paint has not evolved significantly over the years, while other graphics programs have continued to add more advanced features. This may leave some users feeling that MS Paint has not kept up with the times.

Limited file formats:
MS Paint only supports a limited range of file formats, especially when compared to other graphics programs. This can cause problems when users want to save or import files in different formats.

Lack of layer support:
MS Paint does not provide true support for layers, which can be a hindrance when editing more complex graphics or illustrations.



Info:

However, it is important to note that MS Paint is primarily a simple and accessible graphics program designed for basic image editing tasks. It may not be aimed at professional graphic designers or people who need to create complex graphics. For more demanding tasks, there are more powerful third-party alternatives. Opinions on MS Paint vary widely, and some users may still value it despite its limitations.





FAQ 164: Updated on: 29 September 2023 08:15