It's simple, to enable wireless display on the Windows 11 or 10 to project the screen onto the big screen, in example TV Display or other Miracast, ... devices!
1.) Activating the wireless display under Windows 11!
1. As always, start the Windows settings with Windows + i

2. Use the term: Features

3. Click on Show View features

4. Select Wireless display

5. Click Next and then confirm  the installation of the wireless display

(... see Image-1 Point 1 to 8) 

Then test whether the connection works with the Windows + K keys. Formerly under Windows 10 it was the keyboard shortcut Windows + P




(Image-1) Enable wireless display in Windows 11 to project screen!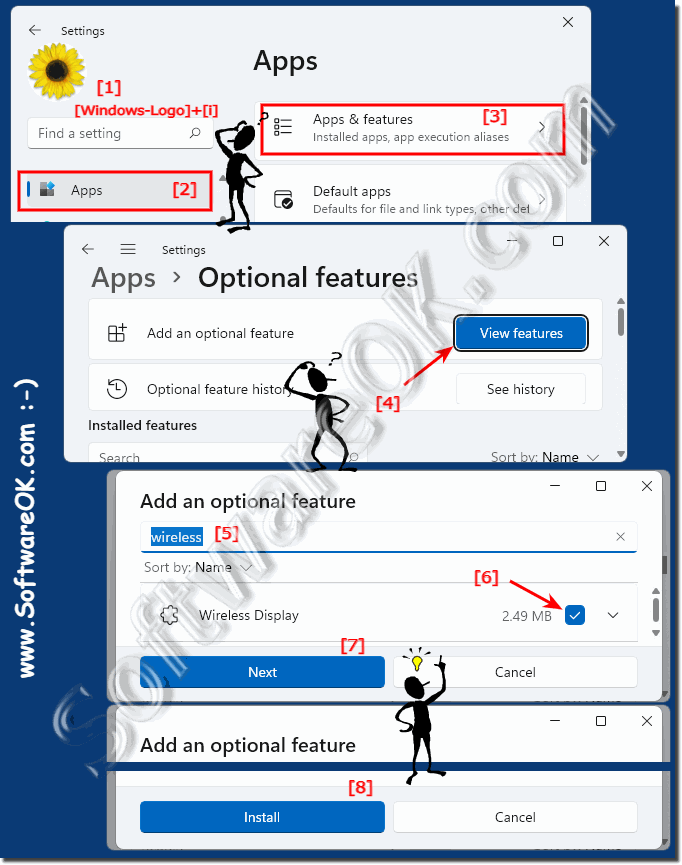 2.) Test whether the projecting works on other devices!  
With the keyboard shortcut Windows + K you can connect directly to the wireless display

In the Windows 11 settings in the System ► Display ► Multiple displays you will find further options




(Image-2) Wireless display in Windows 11!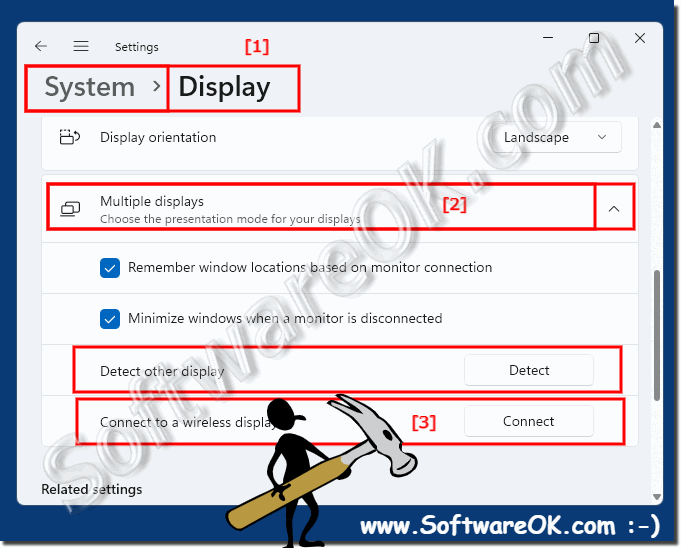 1. Start the command prompt as Admin (Windows + R command: cmd keys: Ctrl + Shift + Enter) 

2. Use the command:
DISM /Online /Add-Capability /CapabilityName:App.WirelessDisplay.Connect~~~~0.0 .1.0




(Image-3) Wireless display Wireless display via command prompt!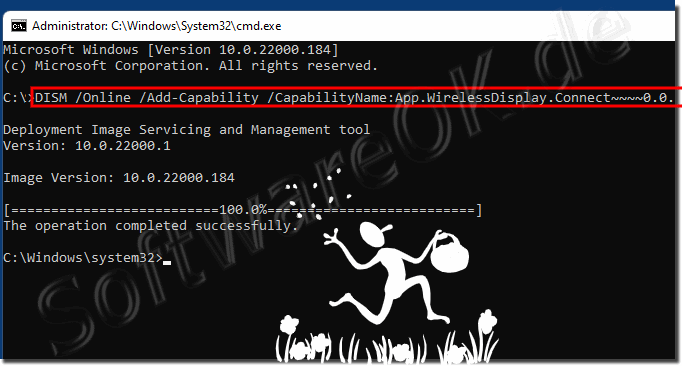 4.) Why doesn't the wireless display appear on Windows 11?


Check in the adapter settings whether the WiFi is activated, especially if there are several adapters, this may be deactivated. WiFi is required for WiFi display or simply deactivate and activate WiFi again!

►►  Deactivate / Activate WiFi adapter on Windows 11, 10, ...!

1. Then press the keyboard shortcut Windows + K 

2. Check whether the wireless display is activated on the televisions 



(Image-4) Connect to available wireless displays on Windows 11!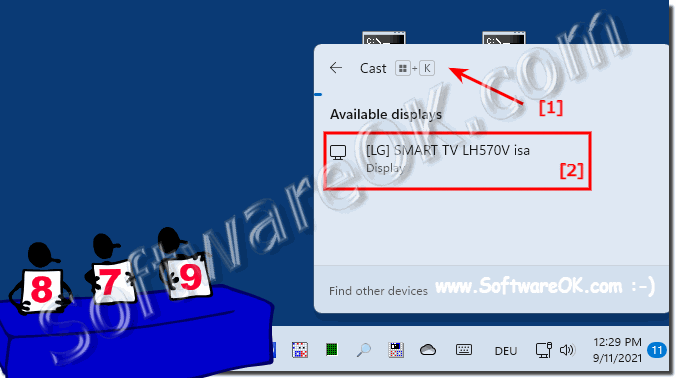 FAQ 144: Updated on: 5 August 2022 20:35