If you have a Lifebook or other laptop, you have the feeling that the keyboard suddenly goes crazy. Here is the solution
  


to get the keyboard back to normal!

Press the

Fn

key on your Lifebook, notebook or laptop , keep it pressed and also the NumLk key ( ... see Image-1 Point 1 and 2 ), both at the same time, ergo as a key combination.

After that, the keyboard works normally again.




(Image-1) LifeBook JKL 123 keys!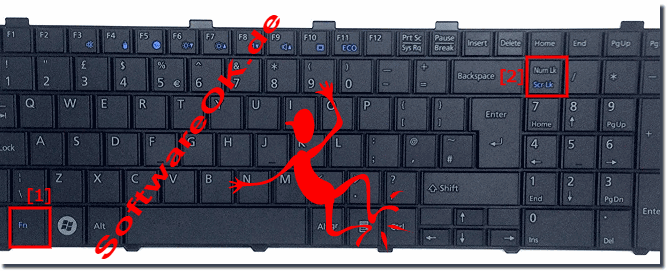 FAQ 51: Updated on: 28 August 2023 07:09