Anyone can delete fonts under Windows

, after deleting a font from Windows it will also be removed in all programs!

Everyone knows how to delete fonts under Windows, it should be noted that texts that were created in this font are no longer displayed with this font. But it is also the case that if a font is required by Windows 10, 8.1, ... or MS Server 2019, 2016, ..., it cannot be deleted.


Removing the fonts / Windows fonts!


1.  Windows + R key combination.

2. Enter the following command  shell:fonts  or in MS-Explorer Address-Bar  

3. Select one or more fonts

4. Then click the

delete

button

(... see Image-1 Point 1 to 3)




(Image-1) Windows-10 Uninstall Fonts!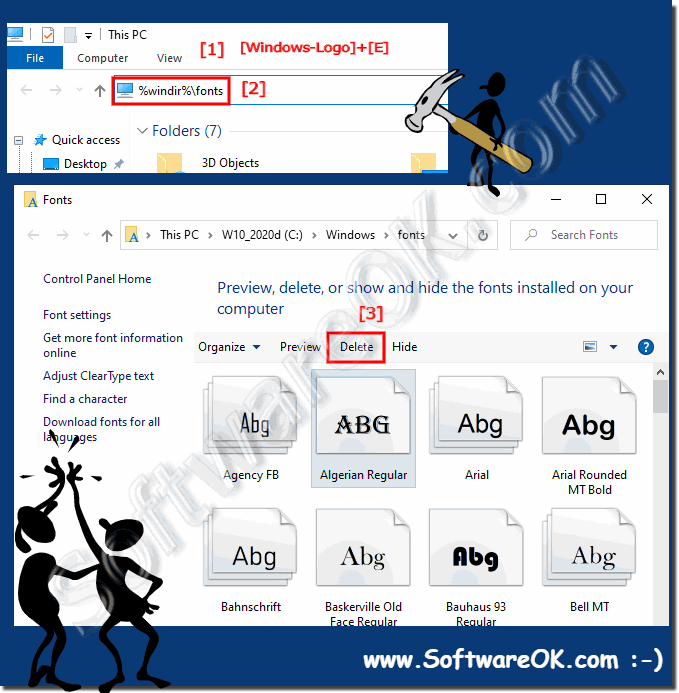 FAQ 12: Updated on: 30 September 2021 05:47