Yes, and it is very easy to securely delete folders, files, documents, pictures, ... even on Windows 11 without leaving any telltale traces!


Even with the latest ►  Microsoft Windows 11 , you can still use the ►  "Secure Delete Tool" . It is suitable for all Windows OS from Windows 2000 to MS Windows 11 and Microsoft's Windows Server 2019, 2016, .... you don't have to do without this simple way of removing traces on any Windows PC!


Here is a simple example of Secure Erase on MS Windows 11!


1. Start as always ► Secure Delete on Windows 11

2. It is most effective if you simply add it to the MS File Explorer

3. And then regularly have the contents of the trash can be safely deleted

(... see Image-1 Point 1 to 4)


See also: After format of external hard drive with Windows, can i delete the free space safely?



(Image-1) Continue to securely delete the data on Windows 11!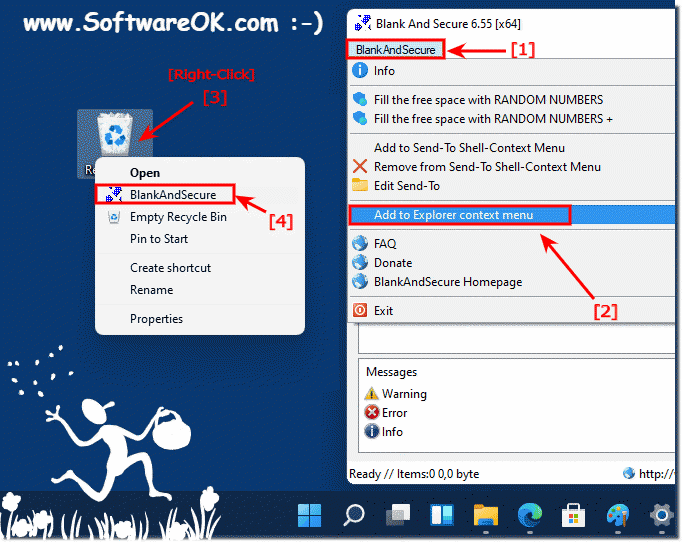 FAQ 16: Updated on: 29 May 2022 12:58