It is easy to delete data with no file extension in all sub-folders from the address bar on Windows 11, 10, ... and MS Server!!
1.) The deletion of data without file extension in all subfolders!
1. Start ►►
your Quad Explorer for Windows as always
2. Enter the following command in the address bar
(
... see Image-1
)

forfiles /M * /d -100 /c "cmd /c if @isdir==FALSE if @ext==\"\" del @path" 


Tip: ►►  
Delete complete directories with PowerShell and CMD, with examples?
(Image-1) Example of the address line in Q-Dir!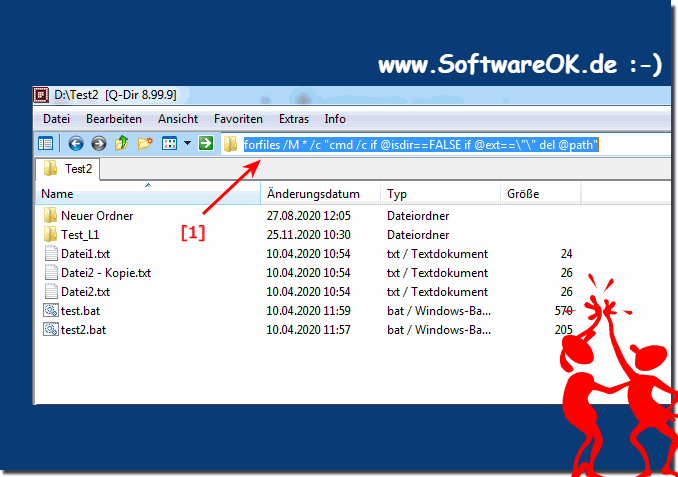 Valid for : Windows 11, 10, 8.1, 8, 7: Pro, Home, Enterprise, Basic, Premium, Professional, Starter, Ultimate, Windows-Server 2019, 2016, 2012

2.) What is the purpose of deleting data without a file extension?
Deleting files without extensions is very popular among users who like to delete files without extensions. The users who need it know exactly what this useful feature is for. In most cases, these are temporary files that are no longer required and are created in different folders. Of course, you can also use filters here to only delete specific files.