Here is an example how to at timer blocking end, then switch to the please sleep mode in Don't Sleep under Windows!
Please in Don'tSleep when the Windows power options leverage via timer and the Select the option:
Disable blocking + switch to Please Sleep Mode
Please always use ►
... the latest version of Don't-Sleep
!
See also: ► 
... Please Sleep Feature in Don't Sleep!
 ►
... FAQ
(Image-1) Switch to Please Sleep Mode in Windows!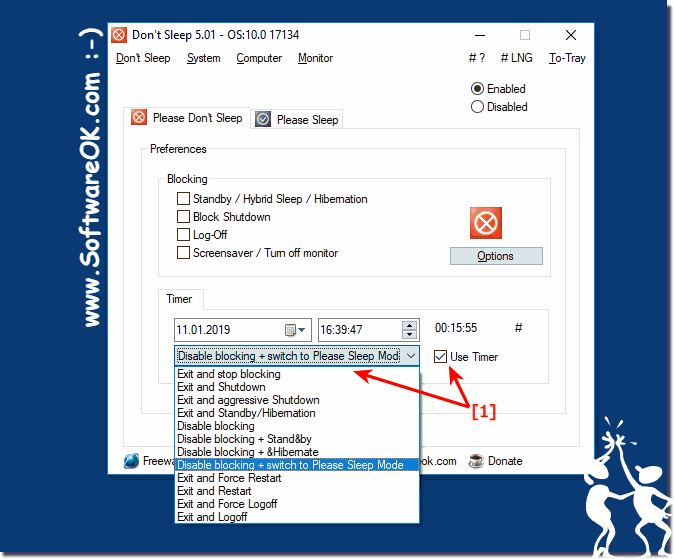 Info:
The elegant solution if the computer not go in sleep mode, is not written only for Windows 10, even the screenshot has been made under Windows 10, you can use this example as a solution for problems with Windows Energy Saving or Standby problems.
You can also use it on earlier and older versions of Microsoft's Windows operating systems because there are also problems with the energy-saving mode and hibernation. This energy tool can always be used, regardless of whether the energy saving plan problem is on a Windows desktop computer, or whether you are watching your favorite YouTube videos in coffee or Starbucks on the tablet PC, Surface Pro / Go , or even work on a server operating system.
It is a simple yet effective energy saving plan helper that really makes a lot of sense and has improved working with the energy saving plan, it has been tested on various MS-OSs and successfully
verified
.