It is easy to deactivate the stop delay or turn it off under Windows 10 or MS Windows 11!
If you are using a PC, some problems may have occurred. Among them, the
keyboard delay problem is
very common, which can occur on the computer itself, the mouse and the keyboard. In our previous posts we have the first two cases mentioned!
Content:
1.) Deactivating the stroke delay and settings!
1. Please open the
Windows 10 settings
 simply
Windows-Logo + I
 and enter the text
"delay"
2. And adjust the settings of the stroke delay under Microsoft Windows 10 accordingly
(Image-1) Keyboard settings Windows 10 / 11!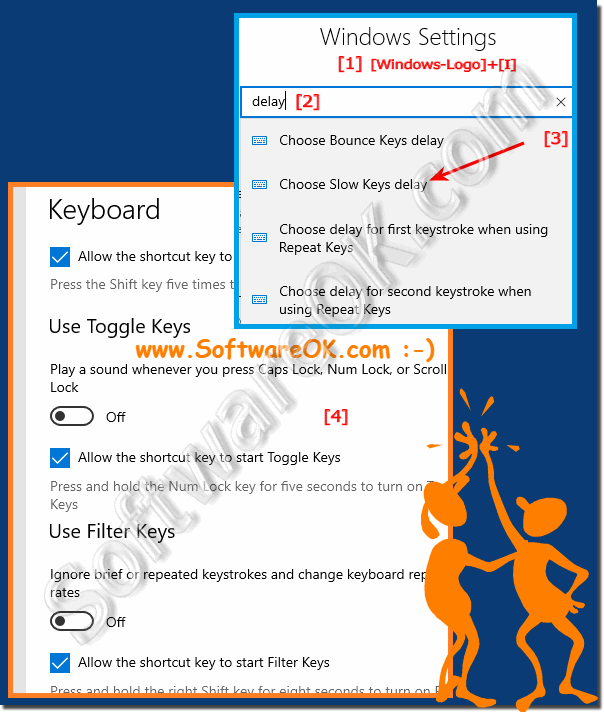 2.) More tips for the Windows 10 / 11 keyboard!
When you type Windows 10 / 11, the keyboard responses are usually displayed very slowly. Sometimes there are temporary keyboard delays. This is pretty annoying and can sometimes affect your work. Then you can ask the question: Why is my keyboard left behind? Simply put, the Windows 10 keyboard delay can be caused by a hardware failure or software change. While you are experiencing the problem, you can try restarting your computer.

See also: