In Windows 10, it's really too easy to save a webpage as a PDF in Microsoft Edge, or in any other browser!
If you use Windows 10, Microsoft Edge, Chrome, Firefox, ... and need a PDF of a website for later research, i.e. if you want to save it as a PDF, you can use
Microsoft's Print to PDF
on Windows 10 as easily as on Apple's Convert Mac platforms to PDF without any problems! 
1.) Save a website as a PDF under Windows 10!
1. Open your
favorite internet browser
!
2. Open the website that you want to save / archive as a PDF
3. Go to the print button
(or right-click on Print in any browser)
(
... see Image-1 Point 1 to 3
)
4. Choose the 
Microsoft Print to PDF
 from 
5. Make it easy one to make sure everything is needed as a PDF 
6. And save the PDF 
(
... see Image-2 Point 1 to 4
)
the save a Web page as a PDF in Windows now so easy and can be implemented quite quickly with the PDF creation 
instead of printing them on paper is environmentally friendly
 and cost-saving!
(Image-1) Save a web page as PDF in Microsoft Edge and other browsers!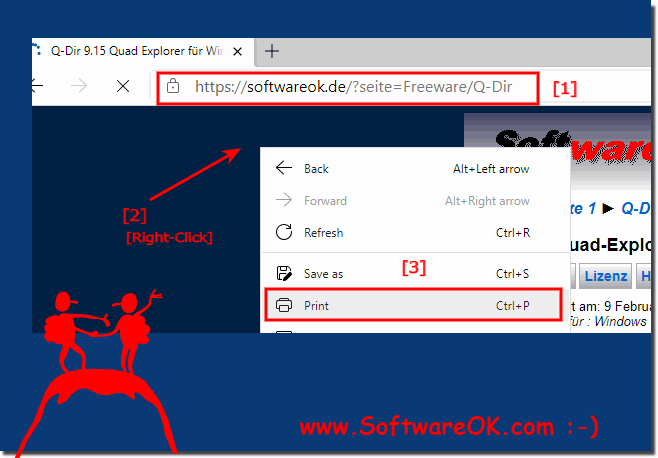 (Image-2) Save a website as PDF from the internet browser!

2.) What should you watch out for when saving a page as a PDF? 
Select the correct paper format and possibly FROM-TO page in order not to have unnecessary information in the PDF!
The advantage is obvious, if you use them like other documents as PDF files for reference purposes, or even send them as files to a friend, acquaintance or business partner, the integrated print-to-PDF functionality is worth gold and can do a lot be time-saving and environmentally friendly!