You can easily close the open shop apps in Windows 8.1 Metro on the latest Microsoft 8.1 OS.
1.) Close Store Apps via Windows TAB / Switch List!
To do this, please press the key combination [Win-Logo] + [Tab key] , then right-click to open the context menu, simply click on Close in the context menu to open the corresponding shop app in Windows-8 Metro close

[ ... See Image 1 Arrow-1 ]. 



2.) Close Windows APPs in Task Manager!

You can also close all open apps with the key combination [CTRL + SHIFT + ESC] via the task manager [ ... See image 2 arrow-1 ], or the currently active application (app) with the key combination [ALT + F4] 



(Image-2) Close the Metro-Apps in Windows-8.1 via Task-Manager!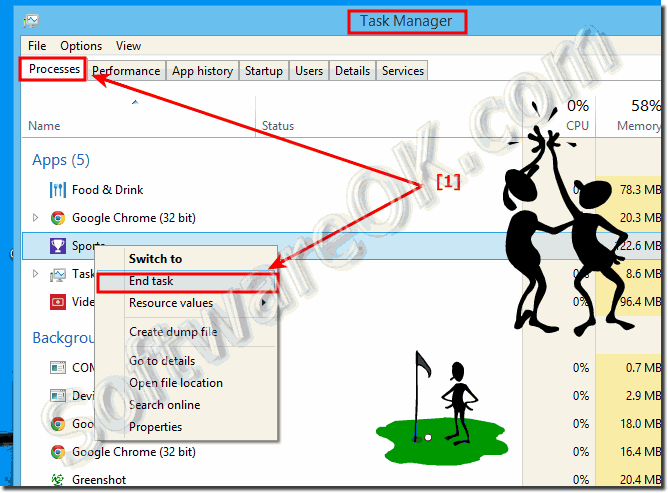 3.) Schließen Sie Windows-APPs über die Windows-Taskleiste!
Once you have started an app, you can see it in the taskbar, or you can see the icon in the app in the taskbar, because the app was started!
Right click on the Metro APP icon and choose Close to completely close the app under Windows.
(Image-3) Close the open Store Apps in Windows from Taskbar!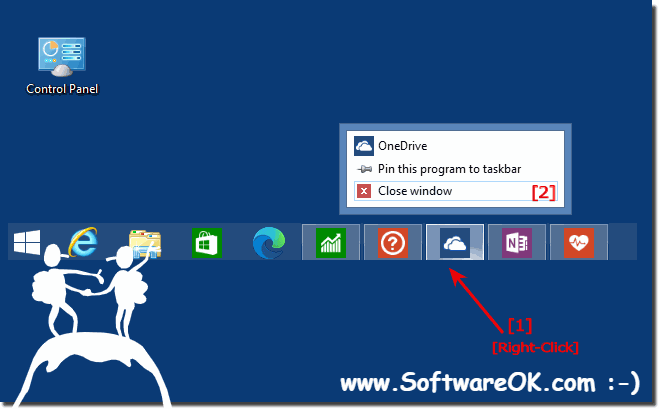 4.) Classic closing and removal of the APP from the task bar!
The button switch does not always work as you want?
Then you have the possibility to open the classic closing via the Windows task bar!

1. Hold down the Shift key 

2. Click the right mouse button on the APP symbol in the task bar

3. Now you can close the APP

4. Or insert left and right on the desktop (docking)

(... see Image-4 Point 1 to 3)

PS:
You see Compared to Windows 8, it is now a lot easier to end in Windows 8.1 apps, even if you do not have the window mode as in Windows 10. Even without and with tablet mode, apps can be closed under Windows without any problems.




(Image-4) Classic close the open Store Apps via Windows Taskbar Click!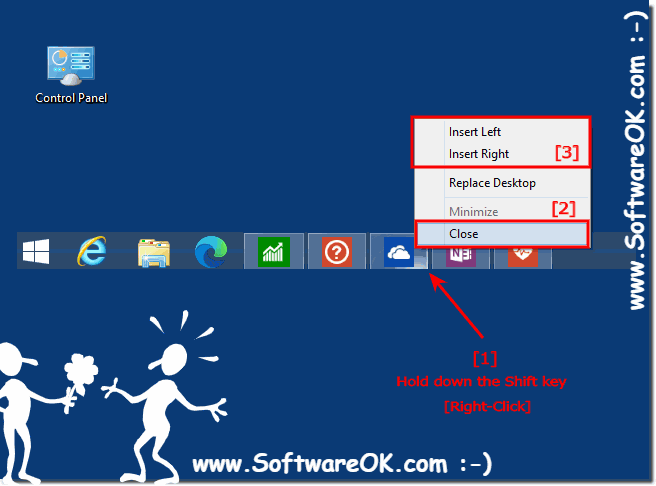 FAQ 43: Updated on: 12 July 2020 08:18