The solution is to easy, to create Desktop shortcut to run Windows-8.1 WordPad or pin it on start!


If you want to pin the WordPad on Win 8.1 Start, please  use the [Windows-Logo]+[Q] keyboard shortcut. 

Enter in search box the text Word or WordPad and via right click on the search result,
pin the WordPad on Windows 8.1 Start.  "Pin to Start"  (... see Image-1 Arrow-1 & 2)

For a WordPad Desktop-Shortcut please click (select) "Open File Location" (... see Image-1 Arrow-3) and Drag&Drop via right Mouse Button the WordPad.exe to the Desktop.

And select "Create Shortcuts here" (... see Image-2 Arrow-1 & 2)

See also: ... find WordPad in Windows-8 (start, open ,run)?



(Image-1) Windows-8.1 WordPad pin on start for an easy start!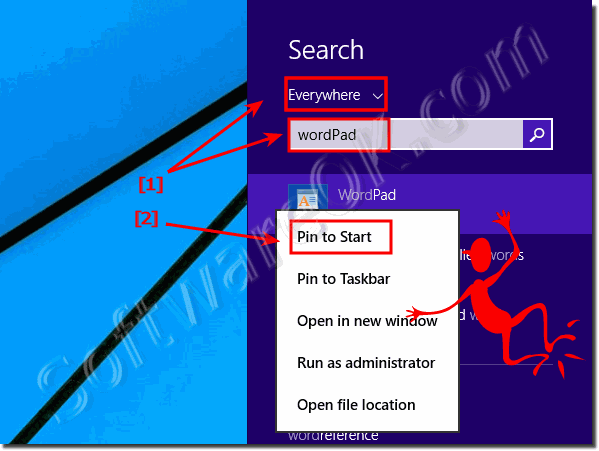 (Image-2) Desktop shortcut for the Windows-8.1 WordPad!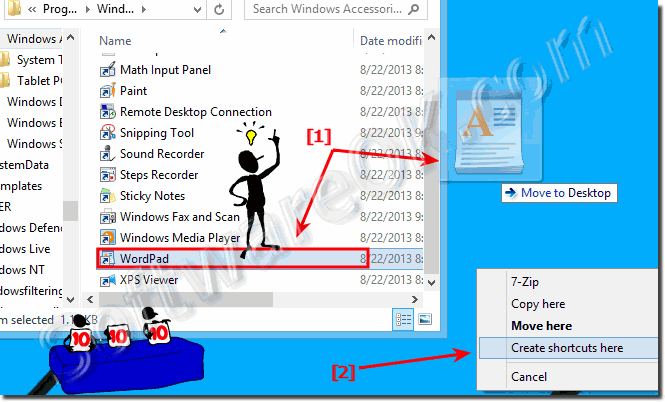 FAQ 220: Updated on: July 26th 2014 21:17