The solution is simple to change drive letter and paths in Windows 8.1 and/or 10!


For this action, start the disk management in Windows 8.1 or 10, with keyboard shortcuts [Windows + X] and the option disk management!

In disk management, select the drive on which the drive letter you want to modify.

Appears by right-clicking the drop-down menu with the option

"change drive letter and paths"

, then simply click the button change! (... see Image-1)



(Image-1) Change drive letter in Windows 8.1!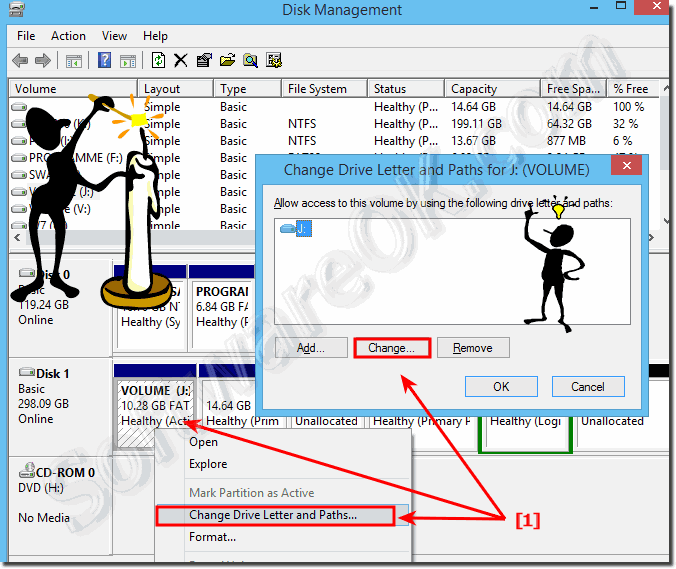 INFO (c) Microsoft!

Disk Management is a system utility for managing hard disks and the volumes or partitions that they contain. With Disk Management, you can initialize disks, create volumes, and format volumes with the FAT, FAT32, or NTFS file systems. Disk Management enables you to perform most disk-related tasks without restarting the system or interrupting users. Most configuration changes take effect immediately.



FAQ 208: Updated on: 21 July 2019 06:37