It is sometimes useful to enable the
guest account

for guest

access

under Windows 8.1 or 8!

The fastest way is via Windows 8.1 Run dialog box [win + R] and the command lusrmgr.msc

Now go to the guest account user. Click with a mouse right click on "Guest",and now in drop-down menu select Properties to enable guest account in Windows 8.1! (... see Image-1 Arrow-1,2,3)

You can activate at any time, the Windows 8.1 guest account or if require, deactivate again. The Windows 8.1 guest account is disabled by default. (... see Image-2)!

But you can enable also the guest account on Windows 8.1 via standard user management!

Look here: ... change the administrator in Windows 8.1 or 8!

If you ever look at the pictures it is almost self explanatory!



(Image-1) Enable in Windows 8.1 the guest account for guest access!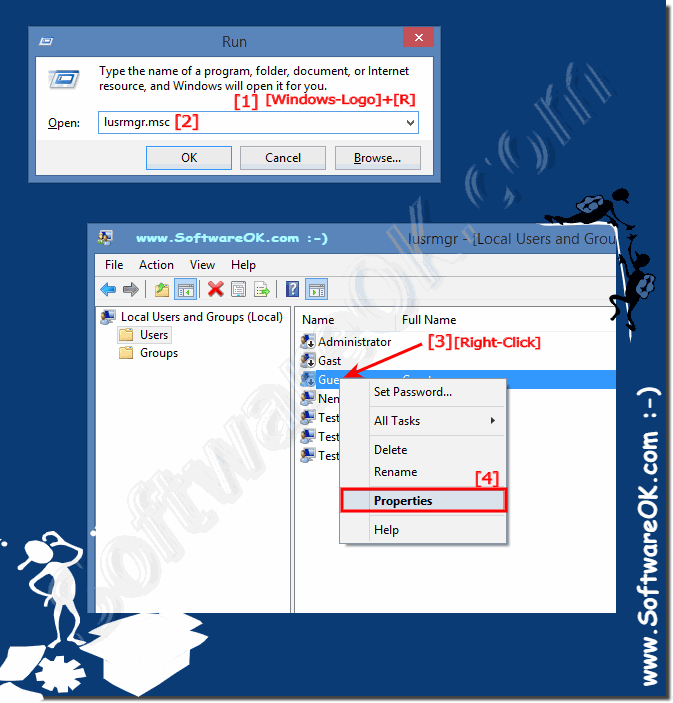 (Image-1) enable or disable the guest account in Windows!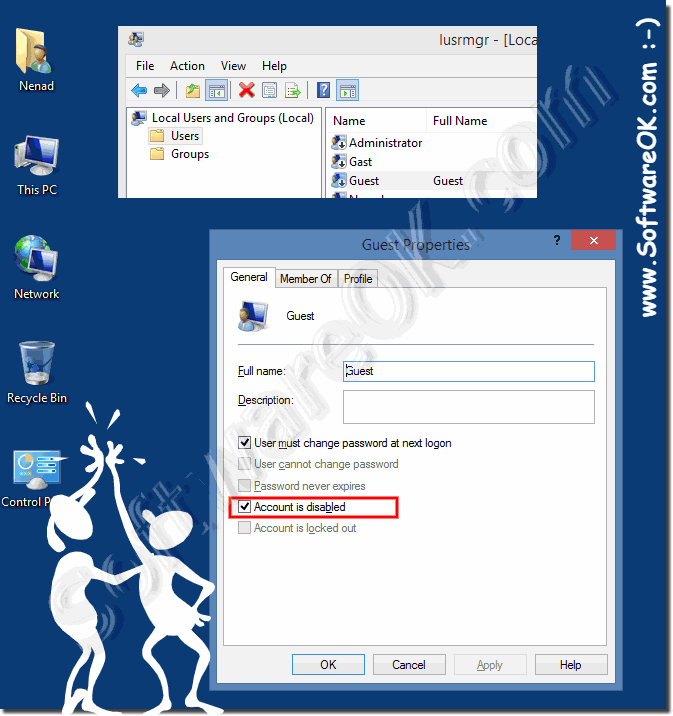 FAQ 205: Updated on: 9 May 2018 17:01