The solution is simple for download designs, or themes for Windows 8.1, 7, or 8!


On the side: http://windows.microsoft.com/de-de/windows/themes?ocid=w8_client_themes
You will find many more nice desktop backgrounds and designs for your Windows 8.1!


As in this example the beautiful Tropical Fish Design, or Ferrari Theme!

See also:
... disable in Windows 8 automatically arranged of desktop icons (Windows 7, 8.1)!
... set custom color for windows border in Win-8 and 8.1!




(Image-1) Tropical Fish theme for Windows 8.1, 7, or 8!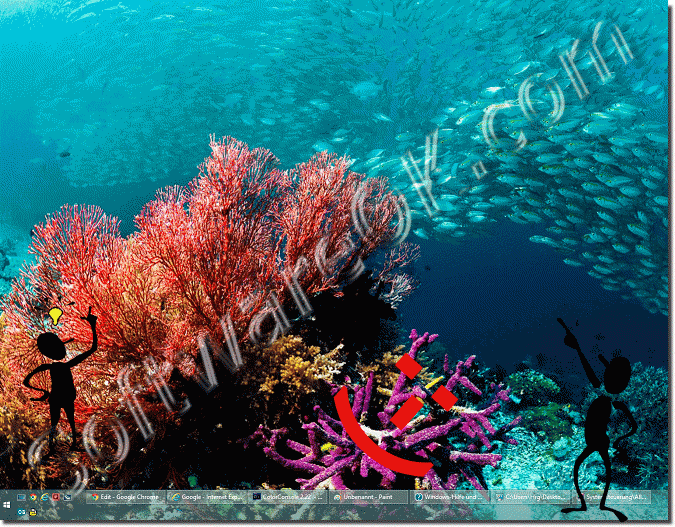 A theme is a combination of desktop background pictures, window colors, and sounds. All of the images will be downloaded when you click Download theme. This theme can only be used in Windows 8.1, Windows RT 8.1, and in Windows 7 Home Premium, Professional, Enterprise, or Ultimate editions.

FAQ 184: Updated on: 25 September 2018 00:05