Anyone who has a notebook or laptop can simply see the battery status information under Windows 11; these options are not displayed on the desktop PC!


You can find the battery information in the Windows 11 settings or open it directly from the Windows taskbar.  



1.) Battery status information in the Windows settings!
1. Start the Windows 11 settings as always  (Windows + i key)

2. Go to ►  System  

3. Scroll on the right-hand side to ► Power and battery

4. And that's how easy you get to the overview of the battery status  

(... see Image-1 Point 1 to 9) 

You can also immediately adjust energy options to improve the battery life. With modern devices, you can work for over 10 hours in battery mode, Windows 11 is very energy-efficient!




(Image-1) Find the battery status and settings under Windows 11!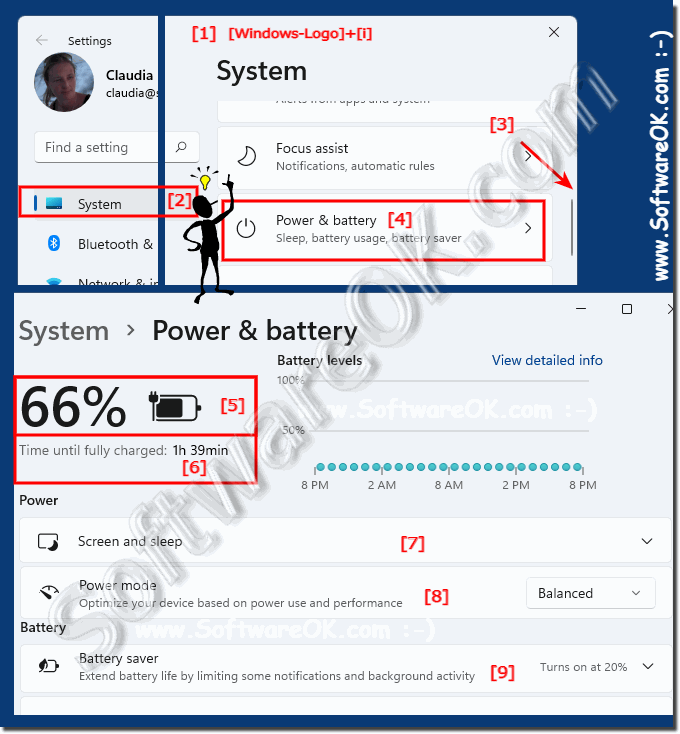 2.) Detect and open the battery status via the Windows taskbar!
If you hold the mouse over the battery symbol in the system tray for 2 seconds, the battery status appears in% display.

You can also click on the battery symbol to jump directly to the battery settings!

(... see Image-2 Point 1 Content:
to 4) 



(Image-2) Detect the battery status in the Windows 11 taskbar!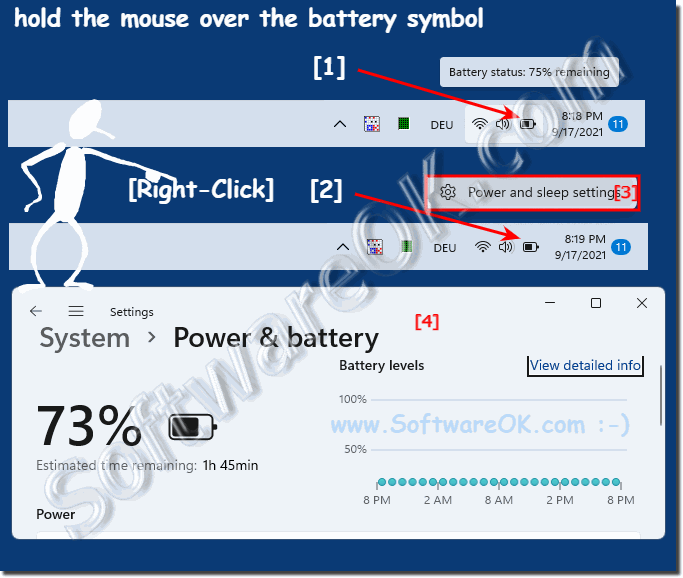 3.) Why is there no battery status on my Windows 11?
As mentioned above, these options are not displayed on the desktop PC, this is not only the case with Windows 11. It is also possible that Windows 11 did not recognize your laptop, notebook, tablet, ... etc. as such, but this is very rare!  

Try using the auto updates in Windows 11 to bring the system up to date!
 


You may still have a laptop, notebook, tablet, ... etc. drivers for Windows 10 or 8.1, you can also use these for Windows 11, or you can visit the manufacturer's website Dell, Asus, Acer, HP, ... etc.

Start Windows 11 Update with Windows + i  and search for updates 

(... see Image-3 Point 1 and 5) 

PS:
Check in the device manager of Windows 11 whether all devices have been recognized!



(Image-3) The Windows 11 auto updates!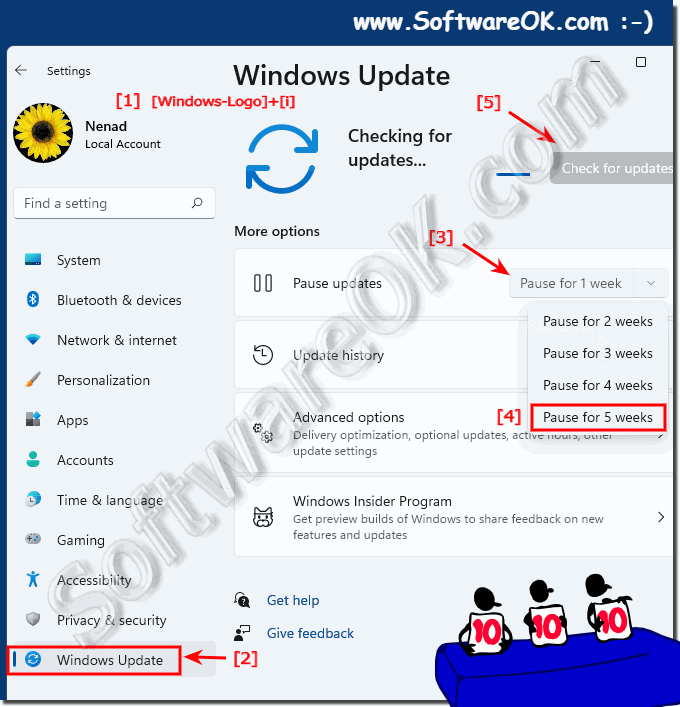 FAQ 151: Updated on: 26 August 2023 08:16