You can quickly create one or more local user accounts under Microsoft Windows 11 operating system, why not the solution is simple!



Here is the: 

1.) Fastest method to create additional local accounts under Windows 11!
1. Start ► the Windows 11 CMD in admin mode  (cmd + Ctrl + Shift + Enter)

2. To create the Guest-2021 account, use the command:

net user "Guest-2021" /add  ... etc.  
net user "Guest-2022" /add  ... etc.  
net user "Guest-2023" /add  ... etc.  
 
Optional: ► Make existing user Windows 11, 10, ... Home guest!




(Image-1) Quickly create local user accounts in Windows 11?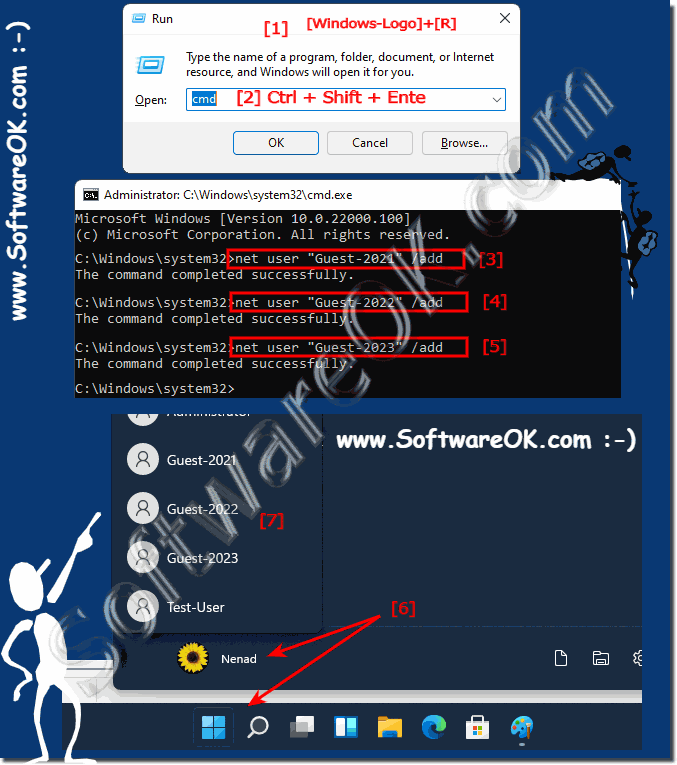 2.) More methods and information on how to create accounts under Windows eleven!
User accounts are always an important issue, even on Windows 11, on multi-user computers, whether for security reasons or because they are necessary. Here you can find more information about user accounts under MS Windows OS!


 





FAQ 101: Updated on: 26 August 2023 07:06