Windows-11 can be downloaded and tested the official Win 11 version is available You can test it, it is the first official version in English, .... Language!





The start of sales is planned for October 2021  

The rollout plan for the update is currently being finalized and is expected to begin in late 2021 and last until 2022. The specific Windows 11 schedule varies. And depending on the device, certain functions are available, but they also require certain hardware!

The fans of MS Windows 11 who want to experience it early can't go fast enough, an early Windows build will is available via the

Windows Insider Program

from Jun. 2021!


The Windows 11 Download i available on the page:






How buggy is the Windows 11 preview version?


Windows 11 is still in an incomplete state of development because it is going through a test round. If errors occur, these will be corrected in order to prepare the operating system for delivery in autumn 2021. But the Windows 11 Insider Preview is surprising for an early preview version with few problems and it's pretty stable!


What are the minimum system requirements to run Windows 11?

Processor: 8th generation Intel CPU, AMD Ryzen 2000 or newer
RAM: 4 gigabytes or more

Memory: 64 GB or larger storage device (such as a hard disk or SSD) System firmware
: UEFI and Secure Boot capable

TPM: Trusted Platform Module 2.0 ( common on motherboards manufactured after 2016)
Graphics card: Compatible with DirectX 12 or higher with WDDM 2.0 driver

Display: An HD display with a resolution of at least 720p (1280 × 720) 

Internet connection and Microsoft accounts:  with Windows 11 Home Edition and Windows 11 S mode 


(Image-2) Install the Windows 11 Home, Pro, Enterprise!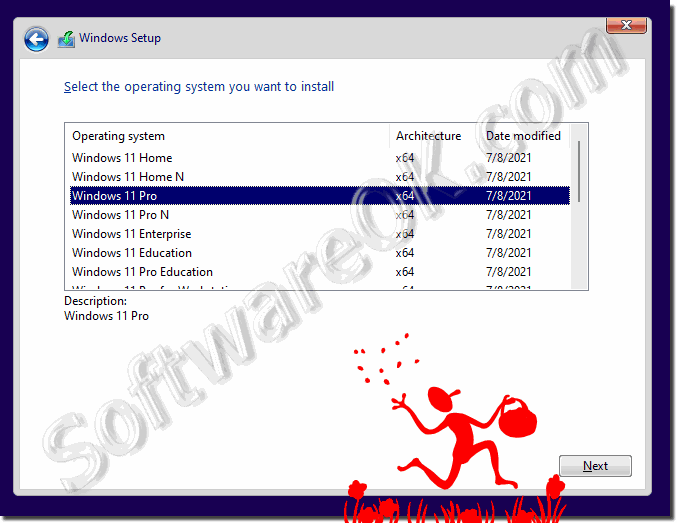 FAQ 1: Updated on: 26 August 2023 06:19