The a
ctivation status of Windows 10

you can see quite easy, here are two solutions to fairly simple see if Windows is activated!




See also:
► Install Windows 10 without Product Key ► Auto-login without a password || Startup folder in Windows 10 
1.) activation status of the Windows 10 via Run dialog!
1. Please start the
Windows 10 run dialog
(Windows + R)
2. Enter the command:
control.exe /name Microsoft.WindowsUpdate
3. Select the tab activation to see whether your Windows 10 already activated. (
... see Image-1
)
By the way, you can
change at this point, the Windows 10 product key
.
To activate it with a new product key. or: ► 
... Activate the Windows-10 offline, over Phone-System!
(Image-1) Activate Windows 10 and Product-Key!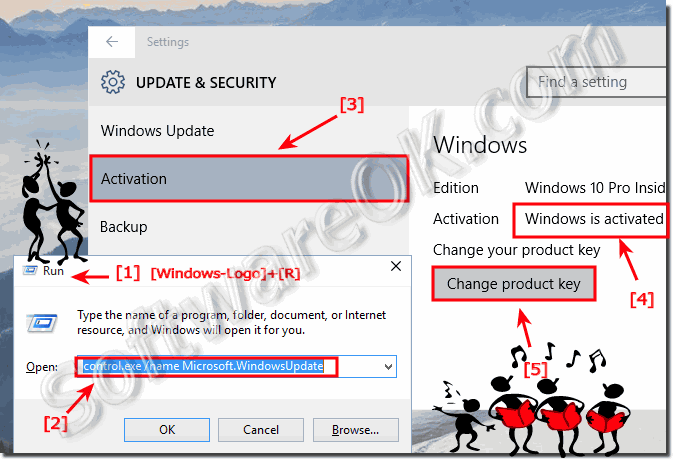 2.) see to the activation of Windows 10 in System!
Please press the key combination Windows Logo + X and select System and you can see if your Windows 10 is activated or not. (
... see Image-2
)
(Image-2) Windows 10 activation status in System!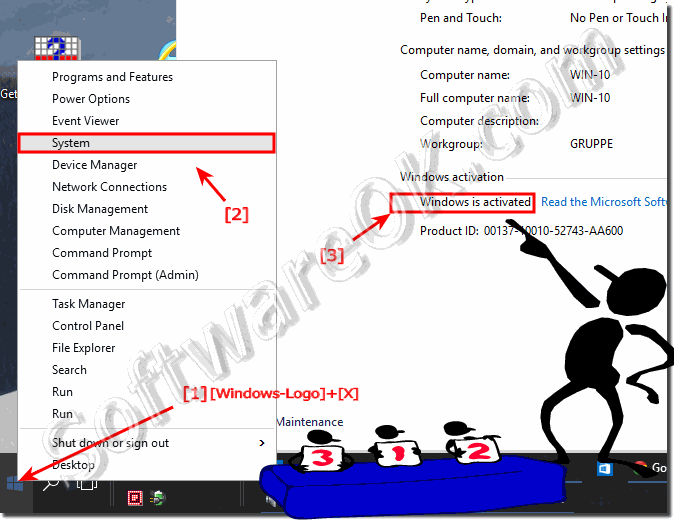 3.) ... Info about Windows Activation! 


Info about Windows Activation! 
Once it has been activated, Windows will remain activated, but if you make major changes to your computer hardware, such as changing your graphics card, motherboard, hard disk, the
license of your Microsoft Windows 10
may be disabled, You can resolve this problem by reactivate the license on your computer, in this simple FAQ you will find examples and more links how to do is also good for
MS Surface Pro and Go
! 
FAQ 81: Updated on: 25 August 2023 12:21