The solution is quite simple on Windows 10 / 11 to add directories to the library in Microsoft File Explorer!
1.) Open the library properties in File Explorer!
By right-clicking on the library to which you want to add or remove folders 
(Image-1) Properties of the library in Explorer Windows 10!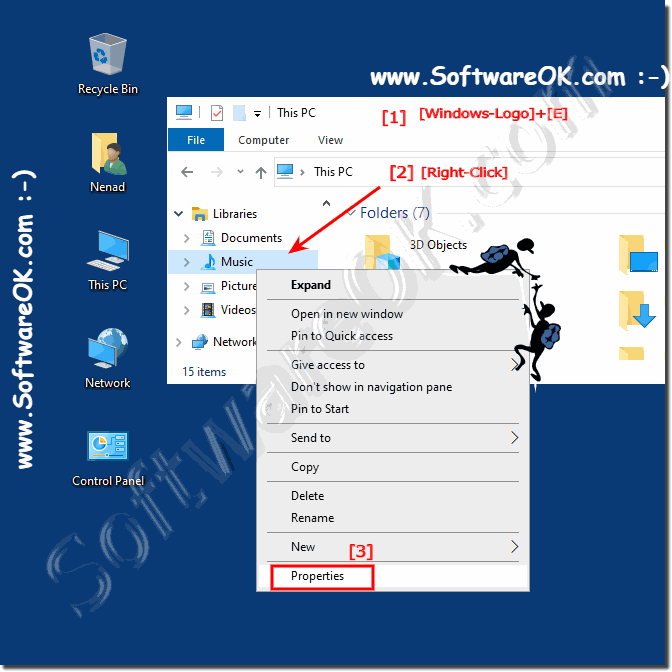 2.) Add / remove folders / optimize library on Windows 11 and 10!
Or optimize the library for a corresponding view: 
General elements, documents, music, picture, video  
Please do not forget to press the
"Apply"
button to accept the library settings / changes. (
... see Image-2 Point 5
) 
(Image-2) Add directories ergo folder to the library in MS File Explorer on Windows 10!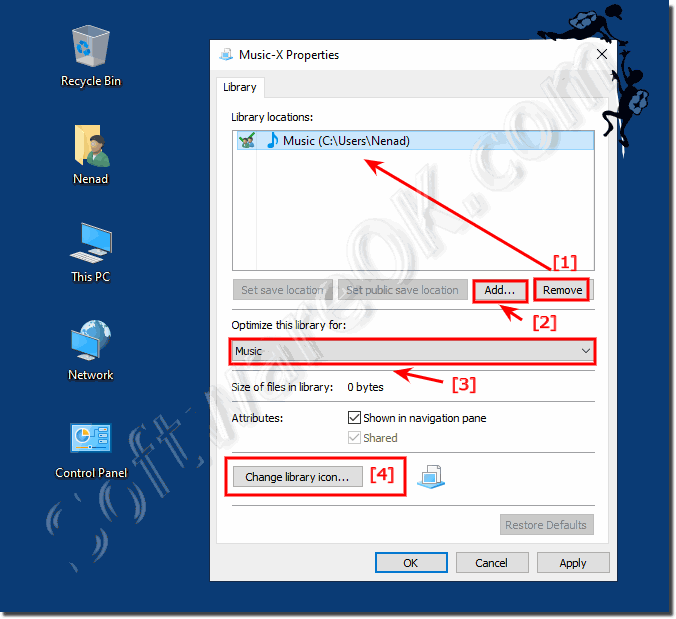 Add a Windows 10 Libraries folder, remove an example to add more folders / directories to the library and remove them again! 
To optimize the library, or just change the library icon!  


3.) What should I consider in the Windows 10 / 11 libraries?
If folders, or images / files are deleted, the original files are deleted, of course, but if space in the Windows 10 recycle bin, they are still found in the recycle.bin and can be easy restored!

Here's a simple example of how you can easily and quickly add and remove directories / folders on Microsoft's Windows 10 for better and more effective use of libraries, very handy when working on the Tablet PC or Microsoft Surface Pro. . 


4.) Libraries are missing in the navigation area / directory tree Windows Explorer! 


1. As always: ►► Please  open the folder Options

2. Windows + E Go to the tab "View" then to "Options"

3. Tab "View" 

4. And simply activate the libraries in the navigation area of ​​Windows Explorer 




(Image-3) Missing the Liberales in Windows Explorer!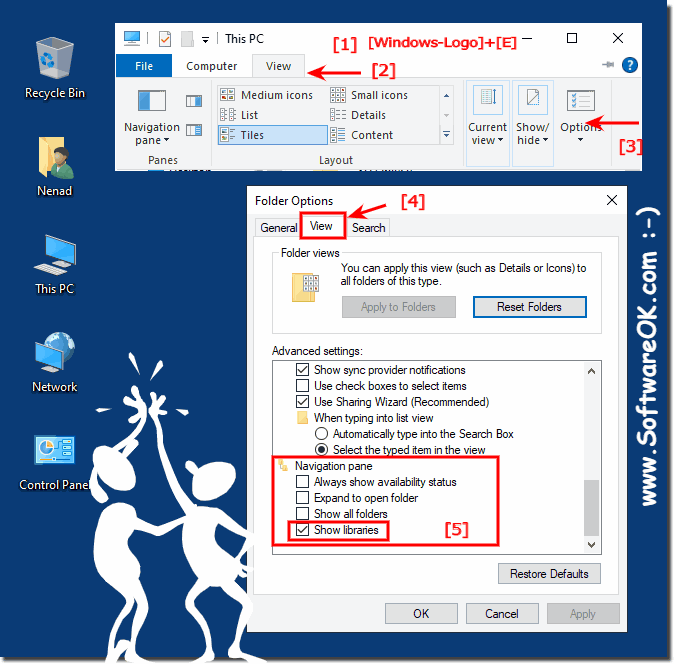 5.) Add directories to a library by right-clicking!


It is very practical to add the directories by right-clicking the menu in Windows Explorer or the Quad Explorer, if you simply browse through the directories! 

1. Simply right-click on the directory

2. And add to the library if you want 

3. Or to a new Windows library

(... see Image-4 Point 1 to 3)



(Image-4) Add directories to a library by right-clicking!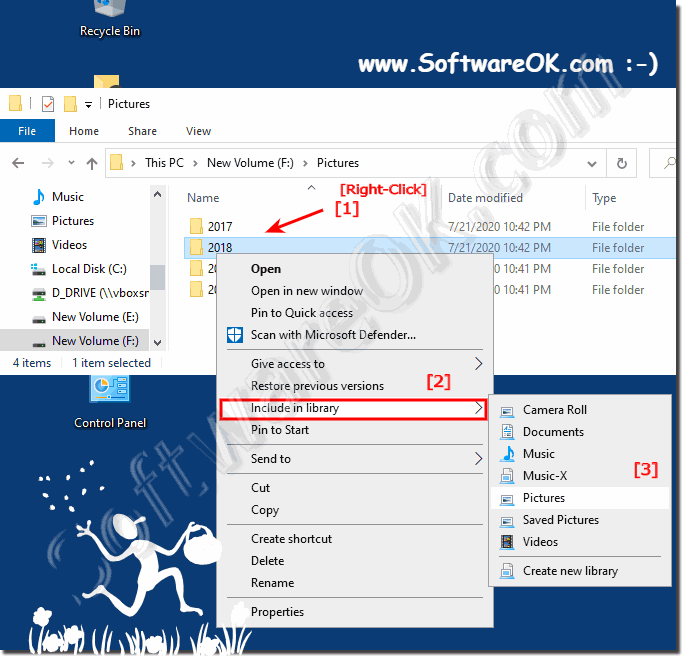 FAQ 217: Updated on: 25 August 2023 14:09