If the Internet connection is not available, you can also activate the Windows-10 or optionally by phone!


If online activation is not possible, you can use the option "Use an automatic telephone system" .

If the Windows 10 Activation Wizard is not started, you can start the command prompt in administrative mode .

At the Command Prompt Simply enter the SLUI 4 command and press Enter. Optional you can use Windows+R keyboard shortcut key and enter also the SLUI 4 command. The Windows 10 Product Activation Wizard appears.



(Image-1) Activate Windows 10 via phone!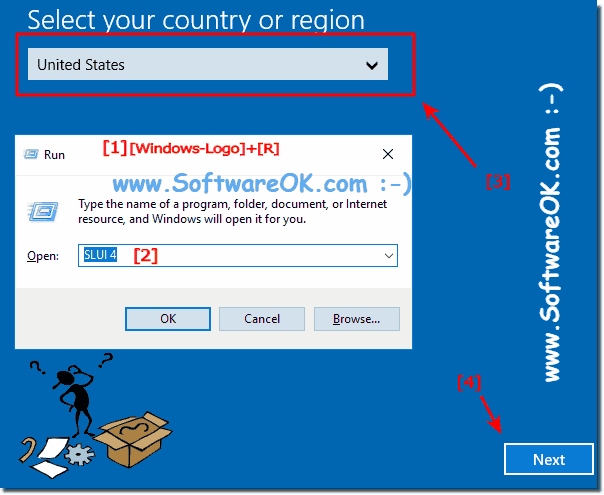 Call telephone number for activation of Windows-10. And pass the ID by phone and follow the instructions on the phone. It is quite tedious procedure but has always worked. The total time is about 2-3 minutes.



(Image-2) Windows 10 by phone activation!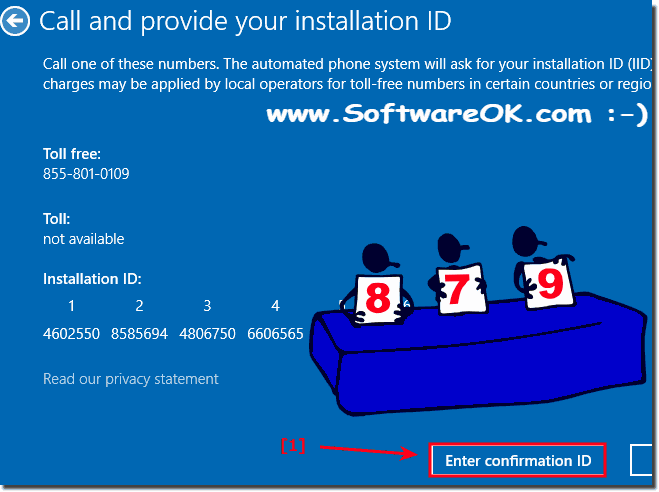 Using Windows 10 Activation, you can ensure that your copy of Windows 10 is a genuine copy and is not used on more than one machine as permitted by the Microsoft Software License Terms. In this way, activation helps to prevent software counterfeiting.

FAQ 211: Updated on: May 11th 2018 14:28