Easy
enable the disabled Defender

and activate the viruses and spyware protection in MS Windows 10 or turn on permanently!





1.) This solution is for Windows-10 Pro!
Admin Rights required! 

See image 1 to 4:



(Image-1) Windows 10 Defender turn off via gpedit!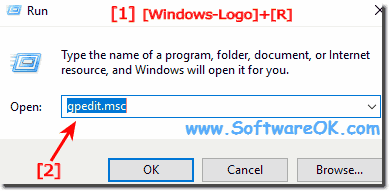 (Image-2) Windows 10 Defender turn off!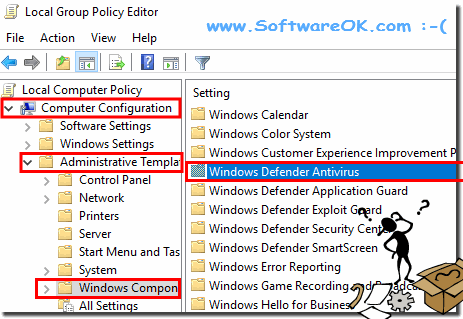 (Image-2) Windows 10 Defender turn off, permanently!

(Image-4) Windows 10 Defender is permanently disable!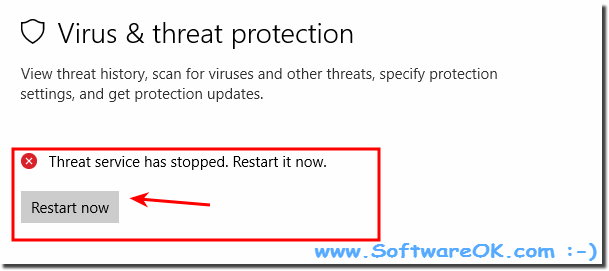 If you decide to get rid of the antivirus application "Defender Windows 10", how to disable it becomes the main task of the user. In fact, to deactivate you need to do almost the same actions as for inclusion. The option to disconnect through the configuration of the system will differ from activation only by ticking!



(Image-1) Windows 10 Defender turn off and on!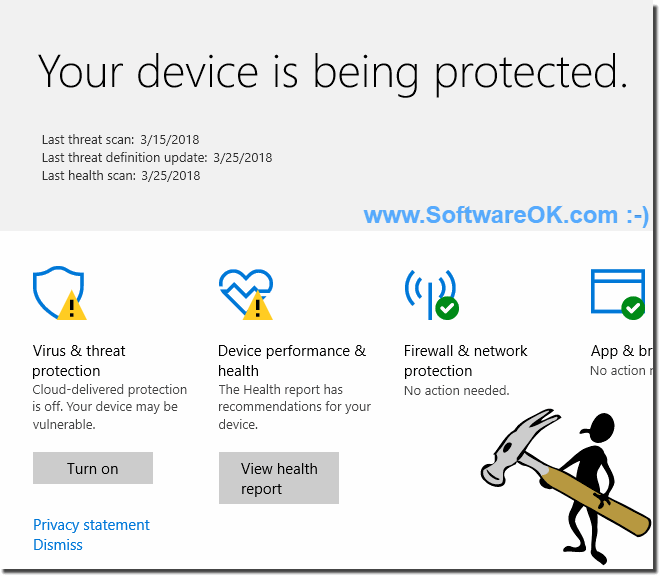 Obviously, after that, the Windows Defender antivirus database updated through Windows 10 update packages, as a rule, ceases to be relevant. Thus, for owners of official versions of the OS it is not recommended to disable this built-in protection in Windows 10. But there are cases when even in the licensed "Ten" this antivirus program, functioning by default, creates significant problems for the user, for example, does not allow the installation of any application or a computer toy, prohibits the launch of applications or performs the uninstallation of certain program files. It's reasonable that in such circumstances, the owners of the PC immediately have the question: "How to disable the Windows Defender?




2.) The solution for Windows-10 Home!
Windows 10 Defender Permanently Disable on Windows 10 Home is not possible only if install a other Virus sccaner.

Temporally Windows-Logo + I enter  defender secure in the search box




(Image-3) Windows 10 Home how to turn off Defender!





Click the Defender Shield Button 




(Image-5) Defender Shield!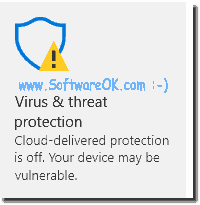 Select Virus & threat protection setting 



(Image-6) Windows 10 Defender turn off, Permanently Disable?


(Image-7) Defender Real-time protection!


3.) If you decide to disable the Defender antivirus application!
If you decide to disable the Defender antivirus application in Windows 10 at short notice, the user's main question is. Where can I do this!

To disable the protection, you must perform almost the same actions as for the activation. The option to deactivate via the configuration tool of the system differs from the activation only by the check mark!

But a permanent work, without protection, especially if the PC is online, is not recommended, it is rather something for very cautious users who go online only with a virtual environment (Virtual PC). And reset it regularly.



Info about disabled Defenders!

If the defender was deactivated on Windows 10 Home or Pro and you work without virus scanner! Is not a good at least not recommended to work under Windows 10 without use of a virus scanner. Secure work under Windows 10 is in any case with use of a virus scanner.

This is a solution for checking if the Defender has been disabled, this can be used to re-enable the Windows Defender, or to check if the Windows Defender should not work if it is in the following setting!





FAQ 207: Updated on: 25 August 2023 14:06