The Windows 10 performance index is calculated by the operating system but no longer in System!
(Image-1) Experience Index, PC rating in Windows-10!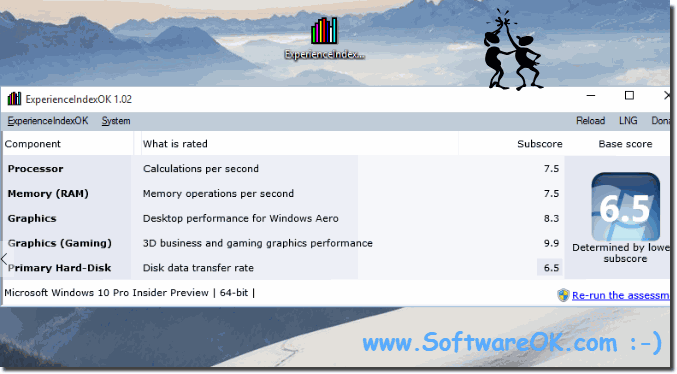 Users upgraded to the new OS, especially if the update came from the seven, are interested in: and where to look at the performance index of Windows 10 (the one that in figures shows an estimate of up to 9.9 for different computer subsystems). In the properties of the system, this information is now missing.
Nevertheless, the functions of calculating the performance index have not disappeared anywhere, and the ability to view this information in Windows 10 remains, both manually, without using any third-party programs! 

FAQ 107: Updated on: 25 August 2023 12:27