Start in your Windows operating system WinScan2Pdf.exe. Please use the latest version of WinScan2PDF ... See here



(Image-1) Switch to multiple pages scan!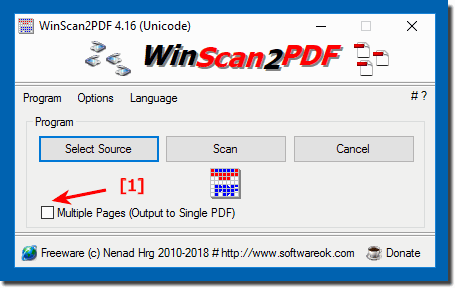 Then click on the button "Multiple Pages". Press the button "Scan" and scan each page. When you have finished the scan of multiple pages click on the button "To PDF" (Image-2).

(Bild-2) Multiple PDF-Pages scan!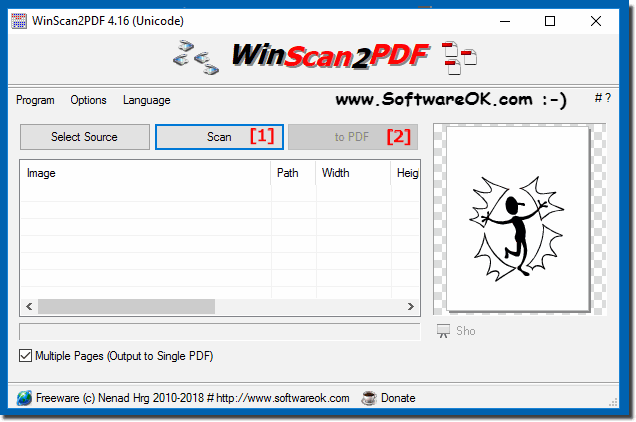 This works in Windows 7, Vista, XP, Windows Server 2008, etc.