Start in your
Windows 11, 10, ... etc. operating system WinScan2Pdf.exe

. Please use the latest version of WinScan2PDF


Then click on the button "Multiple Pages". Press the button "Scan" and scan each page. When you have finished the scan of multiple pages click on the button "To PDF" (Image-2).

See also: ► Preview, rotate, customize the page to PDF! ► Change the default location for scanned documents!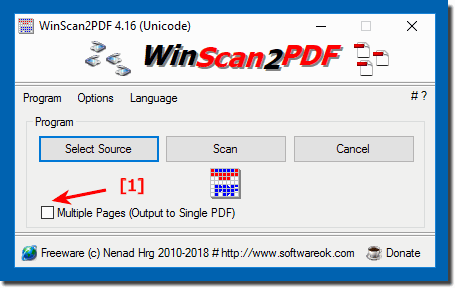 (Image-2) Multiple PDF-Pages scan!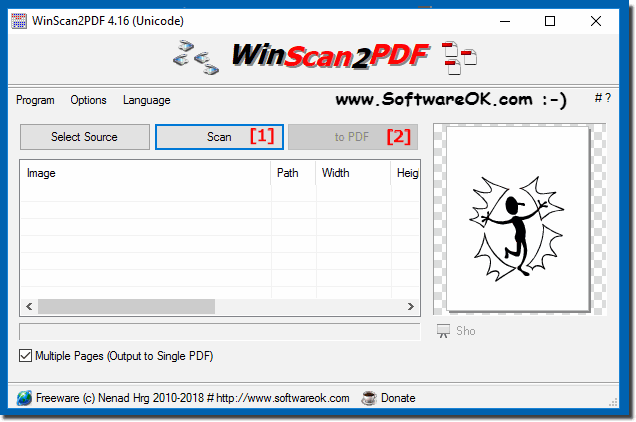 This solution to scan multiple pages and create a single PDF works on:  Windows 10, Windows 8.1 & 8, Windows 7, Vista, XP, Windows Server 2008-2016, etc.



(Image-3) Save the multi-pages to a PDF file!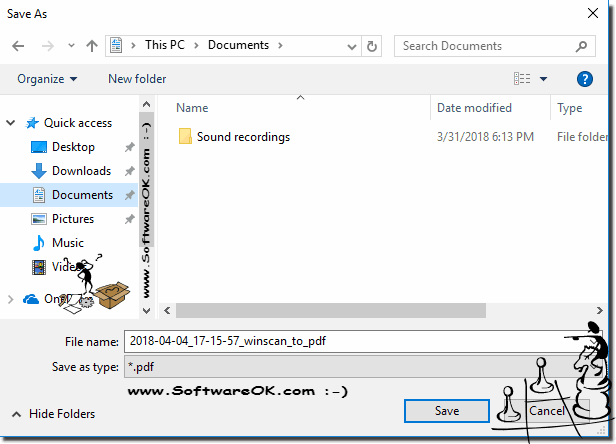 Often we are in the situation of having to scan documents or printouts to be converted to PDF, and very often the two operations must be performed by using different software. This Software we'll take you to download and use a very simple but very effective software that makes scanning and converting to PDF very fast. WinScan2PDF. The software is only available for Windows operating systems, it is completely free of charge, requires no installation and therefore becomes portable and usable from any USB stick.

FAQ 1: Updated on: 26 August 2023 17:53