(Image-1) Start the Disk Defragmenter in Windows 7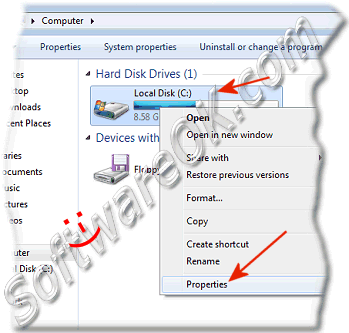 To start the Disk Defragmenter in Windows 7 please start the MS-Explorer with keys [Win-Logo]+[E].

Please select the disk you want to defragment (Image-1).

With a right click on the Disk open the Properties (Image-1)

In the "Disk Properties" (Image-2) click the button "Defragment now..." to start the
"Disk Defragmenter" (Image-3)

Info: Removable storage devices such as USB flash drives can also become fragmented.








(Image-2) Local Disk Properties on Windows 7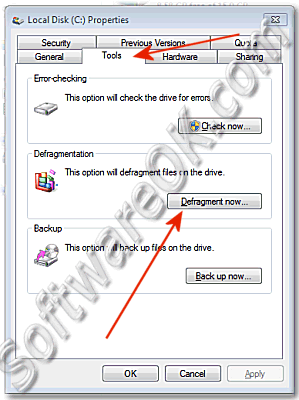 Tip: Click under Error-checking,

"Check now" to Check your hard disk for errors.

As noted in the margin:
Fragmentation makes your hard disk to do extra work that can slow down your computer. Removable storage devices such as USB flash drives can also become fragmented. Disk Defragmenter rearranges fragmented data so your disks and drives can work more efficiently. Disk Defragmenter runs on a schedule, but you can also analyze and defragment your disks and drives manually.

If you are prompted for an

administrator password or confirmation, type the password or provide confirmation.



To determine if the disk needs to be defragmented or not, click

"Analyze disk". After that: click

"Defragment disk".

(Image-3) Improve performance by defragmenting your hard disk on windows 7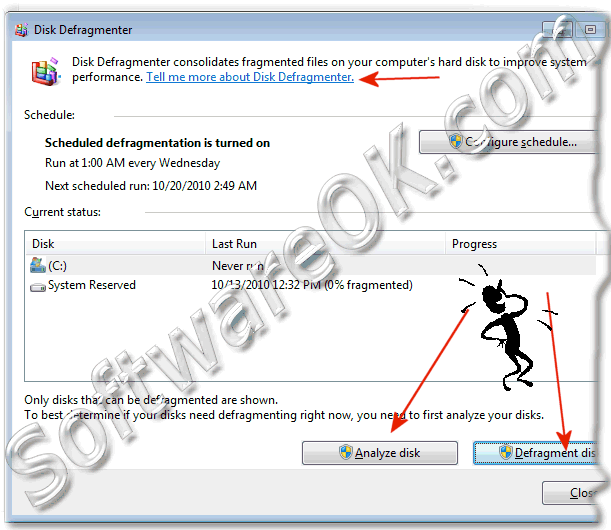 Only disks that can be defragmented are shown. To best determine if your disks need defragmenting right now, you need to analyze your disks first.