It is easy to find out when the Windows Server 2012 support ends, also for MS Server 2019, 2016, 2008!
1.) The end of support for Windows Server!


As a rule, the MS servers have runtimes of 8 to 12 years, on average it is usually 10 years, this is usually the case with the desktop operating systems too! The big exception was XP!




(Image-1) Windows Server 2012 R2!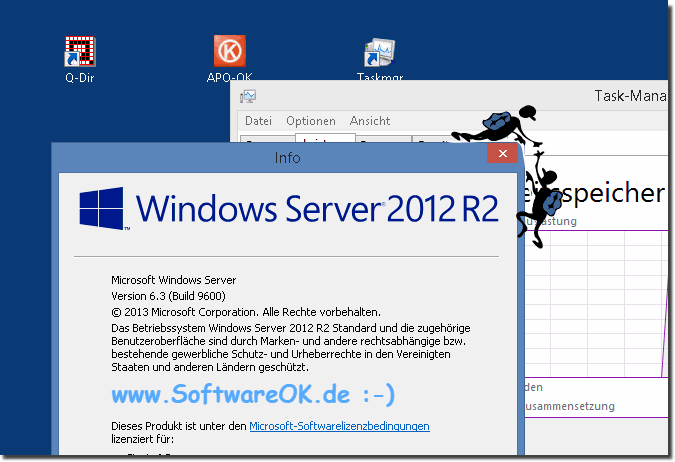 Info:

Microsoft has extended the lifespan of Windows Server 2012 and released new data for the end of support. The Microsoft product lifecycle determines how long a product will be supported after its release. For all companies that do not take care of an alternative in time, there are security risks. Because there will be no new security patches or function updates for the MS server operating systems after the expiry and Microsoft will no longer provide support in the event of problems. 



Windows 8.1 Support END 

January 10, 2023
Windows 7 with Servicepack-1 Support END 
January 14th, 2020 
Windows 10 Support END 

May 11, 2021

/ Windows 10, version 1809 


November 10, 2020

/ Windows 10, version 1803

► .... current information:  ... support.microsoft.com/de-ch/help/13853/windows-lifecycle-fact-sheet




2.) Why does support for Windows servers end at all?





There are certainly some who consider the discontinuation of support for older software products to be a money-grabbing move by Microsoft and other software companies. However, it is important to note that discontinuation of support for older products is typically based on economic and technical considerations. Here are some reasons why it should not be viewed as just a money-making system:




Technological advancement: Software companies invest significant resources in research and development to continually improve their products and provide value to customers. Supporting older products can limit these efforts and impact the company's ability to drive innovation.

Security Considerations: Providing security updates and patches for older versions of software is important to protect customers from known security vulnerabilities. Discontinuing support may mean customers are working with insecure systems, posing significant risk.

Customer Requirements: Customers have different needs, and many companies and organizations prefer to migrate to newer software versions to benefit from new features, better performance, and security improvements.

Economics: Providing support for legacy products requires support staff, developers, and other resources. This comes at a price, and it is important for software companies to use their resources efficiently.

Microsoft divides support for its products into two phases:

General support:
In this phase, Microsoft releases security updates, non-security updates, and bug fixes. General support for Windows Server 2012 and 2012 R2 ended on October 10, 2023.

Extended support: During this phase, Microsoft will only release security updates. Extended support for Windows Server 2012 and 2012 R2 ended on October 10, 2024.

Companies using Windows Server should regularly check the support status of their servers. When support for a server ends, companies should take steps to upgrade or replace their systems.

Here are some tips for companies dealing with the end of support for Windows Server: Plan early:

Companies should start planning how they will deal with the end of support for Windows Server as early as possible.





Check the support status of your servers: Companies should regularly check the support status of their servers to ensure they are equipped with the latest security updates.

Upgrade or replace your servers: Companies should upgrade or replace their servers as soon as possible when support for them ends.

By planning and implementing these measures in a timely manner, companies can minimize the risk of security gaps and system failures.


It is important that customers understand the lifecycle of their software products and, if necessary, develop plans to upgrade or migrate to newer versions to ensure the security and performance of their IT infrastructure.




Although discontinuing support for older products may be seen as annoying by some, it is important to remember that it gives companies and organizations the opportunity to update their IT infrastructure and ensure they are keeping up with the latest technologies and security standards . This ultimately serves to protect customers and the security of their systems. It is the customer's responsibility to develop an appropriate upgrade or migration strategy to ensure the smooth operation of its IT systems.





FAQ 65: Updated on: 16 October 2023 07:48