The solution is very easy to start programs and commands as an administrator via the RUN-Command Dialog ! 


Normal start (run) is by pressing the [ENTER] key and as administrator  [CTRL] + [ENTER] keys.
Or click the button "run as administrator"

Please always use the latest version of ... Run-Command



(Image-1) Keyboard Shortcut to Run as administrator in RUN-Command Dialog!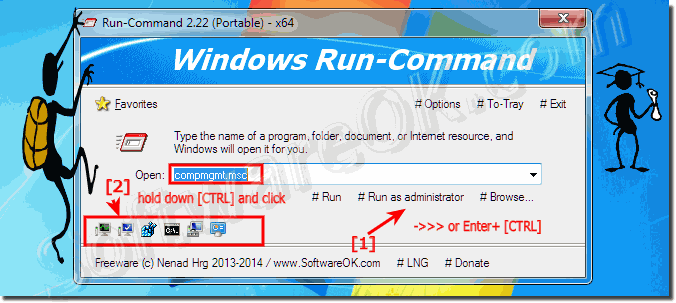 Some legitimate applications require a full administrator access token to perform their functions or tasks. The Windows User Account Control message is displayed to request consent or credentials to allow an application to use the full administrator access token.



FAQ 2: Updated on: January 23th 2017 18:20