You do not have to wait long to install the MS Office,
the installation of Microsoft Office 365 is really fast and easy

!

Content:


1.) The installation of MS Office 365!
With my fast system under Windows 10 it was only 7 minutes and 47 seconds.

In another, without SSD drive, it was 10 minutes and 37 seconds.

Also an acceptable installation time. 



(Image-1) Install off Microsoft Office 365 not hangs!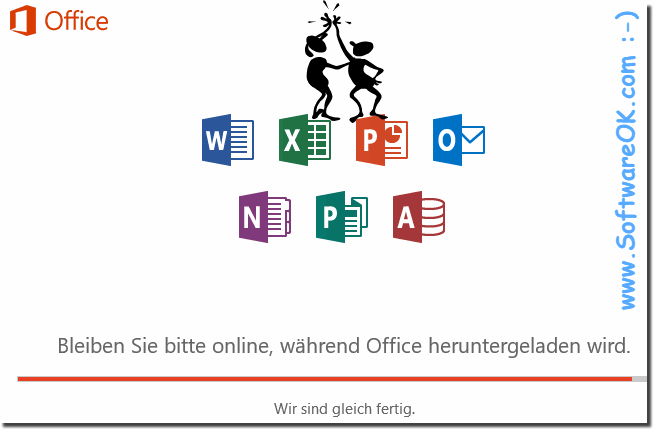 2.) Starting MS Office under W10
After installation, you first have to log in with the Microsoft account, which is also handy if you already have data stored in OneDrive!



(Picture-2) Login Microsoft Office 365!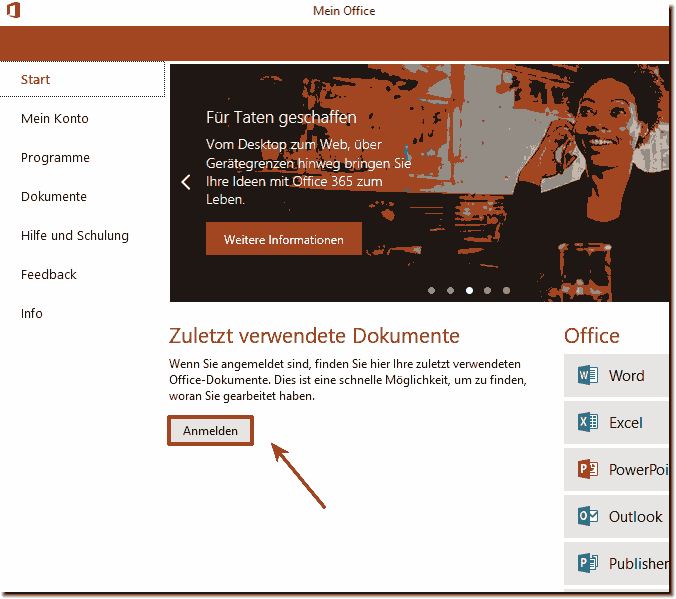 3.) Logging in with MS account
Simply enter the email address and password of the Microsoft account and then you can start and edit Office documents, or compose and send with Outlook emails.



(Picture-3) Log in Office 365!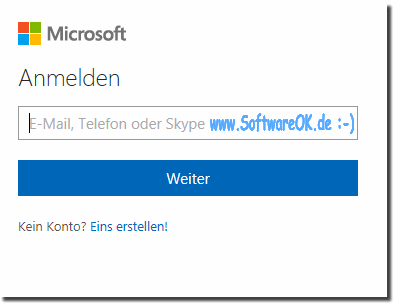 (Picture-4) Then you can open the documents of onedrive!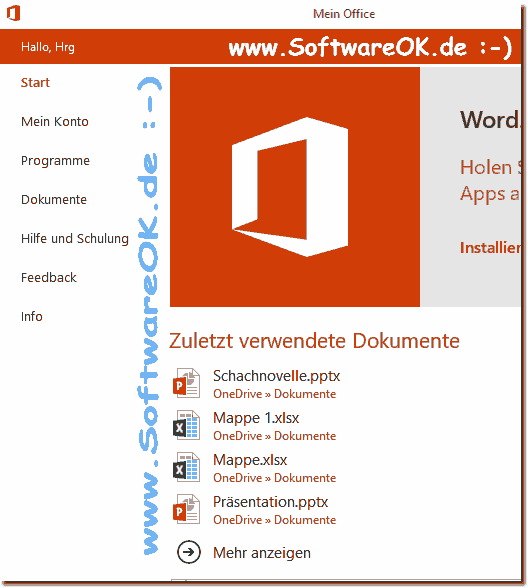 4.) Problems that can occur when installing MS-Office!

If the Internet connection is interrupted, it can happen that you have to start over.
The Windows Defender can ever slow down the software installation.
4GB should be free on the hard drive, better still more, so that the Windows 10 can work properly.

Take or buy no third-party licenses for € 3.56 and forever, that's not good in the long run € 99 is not so much, especially since it can be claimed in the tax.   




5.) The download of MS Office 365 usually does not take long!
I just downloaded and installed Office 365.
All in all, it took about half an hour to download and install on different machines.


Of course, the key question is whether it is a
fast SSD, or normal HDD
 .
The installation takes less time on the faster computer and faster transfer rate. 
TIP:
Pretty annoying when the download of MS-Office 365 hangs at 44%, for example, but that is not so bad, I have solved it as with other Microsoft downloads, because I have the Windows computer simply disconnected from the Internet , and then reconnected and then it went on quite normally.
FAQ 7: Updated on: 4 July 2022 06:51