It's easy to
enable or disable AutoCorrect

in MS Word 365 or other Office products!


Content:



1.) Activating or deactivating AutoCorrect in Word!
 

1. Start the MS Office Word

2. Switch to File Options

3. Document Checking and select AutoCorrect Options 

(... see Image-1 Point 1 to 4)

Quite simply, even as a MS Office beginner, you don't get gray hairs when setting up the AutoCorrection in Word, just between us, for all MS Office products, Excel, Powerpoint, ... you can do it exactly, what is sometimes monotonous and one-sided, is only solved with foresight and simply under the new Microsoft Office products, just great!



(Image-1) Enable or disable AutoCorrect in Microsoft Word!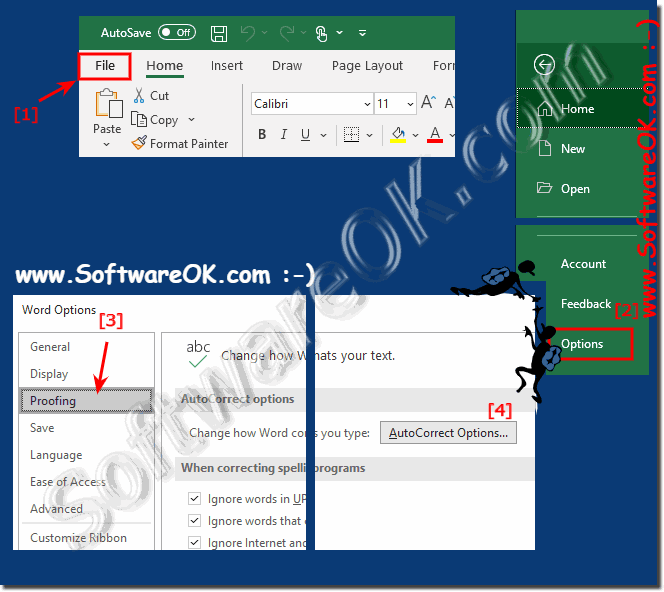 2.) Using AutoCorrect in Word!

1. Via the "Check" tab

2. Then click on the nice edit symbol

3. and the support for the auto correction appears on the right

(... see Image-2 Point 1 to 3)

PS: Almost too perfect, but you have to already know what to press!




(Image-2) Easy AutoCorrect in MS Office Word!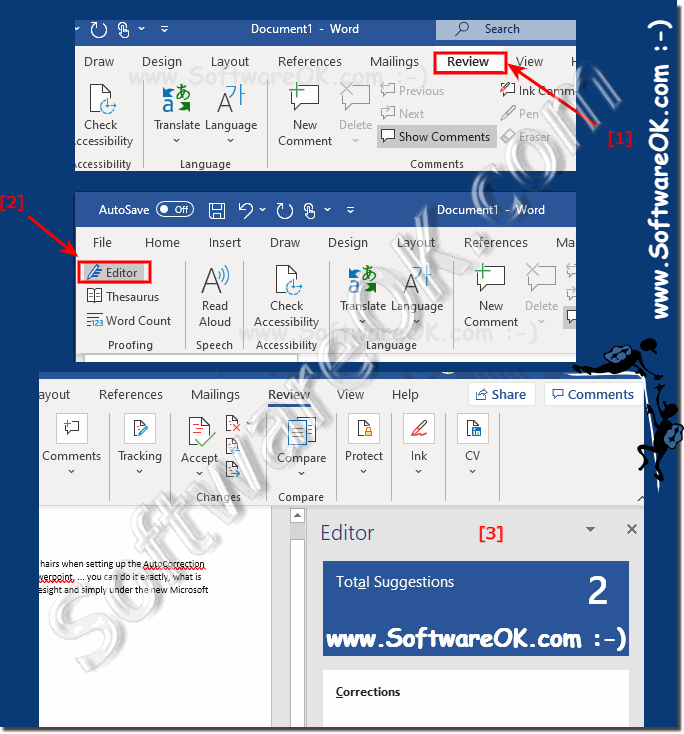 3.) Why is it so important with the author correction in Word?


Here, your own preference when working plays the most important role, while some users just feel annoyed by the auto-correction in Microsoft Word, others find it quite practical. However, you should not get distracted here and simply use the auto-correction function, depending on whether you want the auto-correction in Microsoft Word or not, because the result is more important and how quickly you can deal with the auto-correction.



FAQ 27: Updated on: 29 September 2022 12:27