You can change the default font in Excel to any other font currently installed on your computer!






 

Content:




1.) Changing the default font in Excel to MS Office 365!
1. Start MS Office Excel

2. Via "File"

3. Open the "Options"

4. Then click on "General"

5. And set the standard font for Microsoft Excel

( ... see Image-1 Point 1 to 5 )



(Image-1) Change the default Excel font in Excel for Office 365!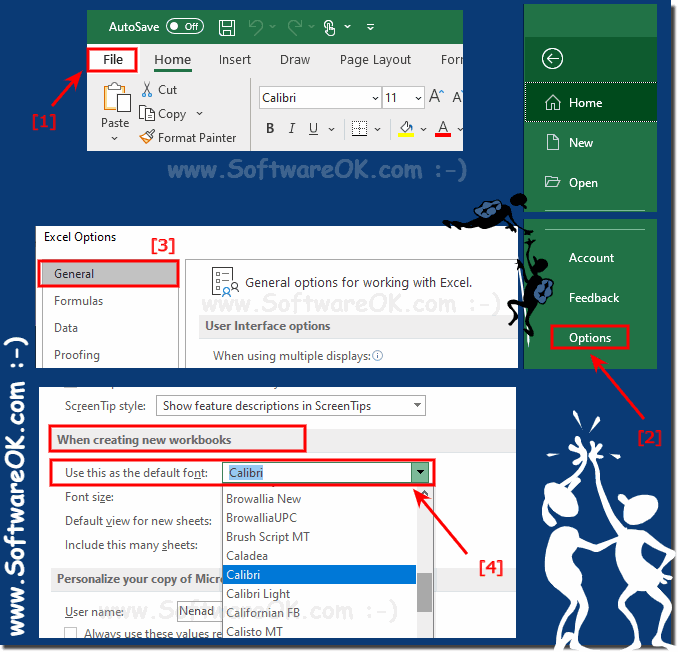 Info:

The default font settings only apply to new workbooks that you create. The font is not changed for existing workbooks on your computer. While you have the menu at the top of the Excel Options dialog box, you can also change the default font size. Note that changing the default font in Excel does not affect the default font in other Microsoft Office applications such as Microsoft Word or Microsoft Powerpoint. These applications have their own default font settings that you can customize in a similar way.



2.) Further tips on standard, font and Co.!
It's nicer when the Office products appear in the usual font, but it's also very easy to switch them over. Here you will find more tips on this topic that can help you or you can simply learn something new!





FAQ 23: Updated on: 12 September 2023 11:13