Some Windows users like to see even the used hard disk space on a sheet of paper!


MeinPlatz has a very good print and print preview function.
 
For the column selection, width and position, the view to be printed is taken proportionally 1 to 1.

The aspect ratio (scaling) in the print preview can be changed in order to read and place much possible on data on one paper page. Likewise, set  the page margins individually in the print preview.
 
Info: The setting of the margins, selected printer and landscape format are saved when leaving the print preview.



However, it was just a nice suggestion from a user who likes to document everything on paper (to archive).


Please always use ► ... the latest version of the portable free storage analyzing software!



(Bild-1) Print of the used hard disk space in a Windows Folder !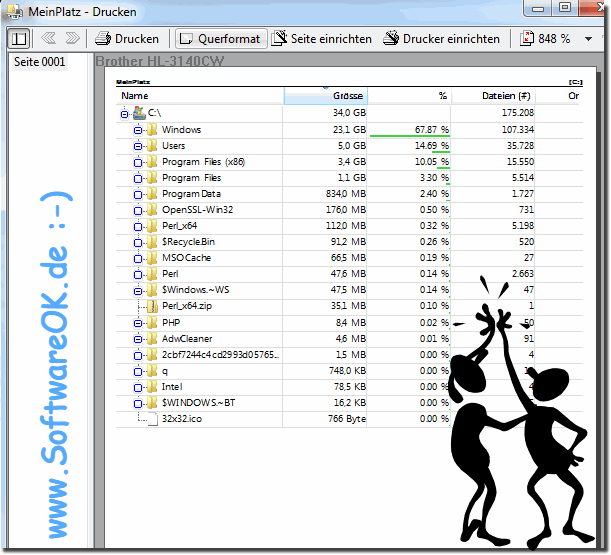 Final pressure word:
However, it is up to you whether you want to use the print function or not. It was just a nice suggestion from a user who likes to document everything on paper.

FAQ 6: Updated on: March 4th 2018 21:50