How to Remove Temporary Files from Windows Operating System. The problems with software could be caused by too many or corrupted temporary files!
1.) Deleting the temporary files in Windows!

1. Start Windows Explorer Windows + E

2. Enter %TMP%

3. Select all files CTRL + A

4. Delete all files 

PS: Normally you don't need programs to unlock locked files!





(Image-1) Easy delete temporary files on all MS Windows OS!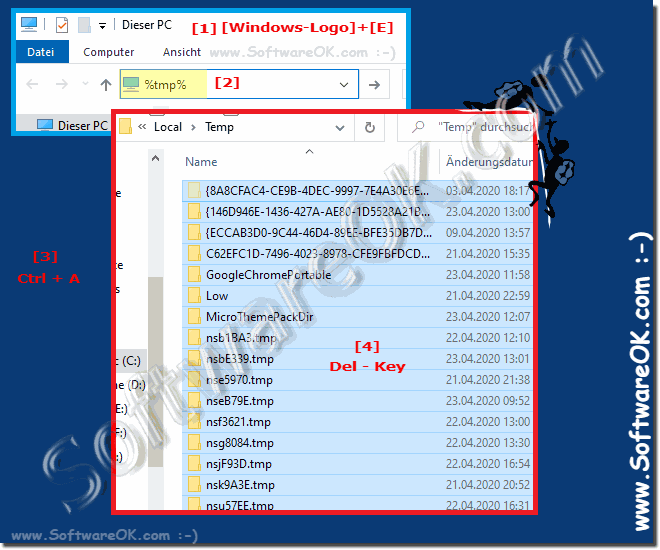 2.) More temporary files folders on Windows!



See also:




FAQ 6: Updated on: 18 May 2022 19:27