File managers allow users to manage files and folders. (Delete, copy, move), such as the Windows Explorer in Windows 10 he is called File Explorer!

The Windows Explorer has a graphical user interface and enough options to meet occasional PC users. However, many advanced users prefer additional features and improved usability to speed up switching to different locations over a tree view. Drag and drop files into two or more side-by-side windows, or search for files with many filters, size, date, attributes, and so on.
 
(Image-1) alternative Qua
d-Explorer!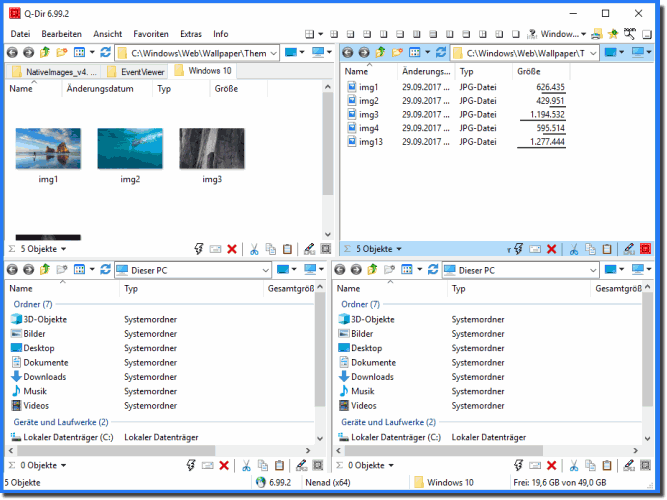 File managers offering more than Windows Explorer are prized for the variety of file operations.  
Main Issues in a File Manager: Open, Edit, Rename, Print, Burn, Play, Sync, Move, Copy, Delete, Pack, Search or Share. 

FAQ 47: Updated on: 15 September 2020 06:07