Alternatively often referred to as a gadget, a widget is an additional feature, or extension of a program, operating system, website that enables additional functionality!
A widget panel can have a variety of functions, icons, menus, buttons,... For example, here users can get the latest news, weather information, sports scores, stock prices, traffic reports, calendar, mini-games, and much more!
Widgets are often made available on websites too!
(Image-1) A Widgets on MS Windows OS!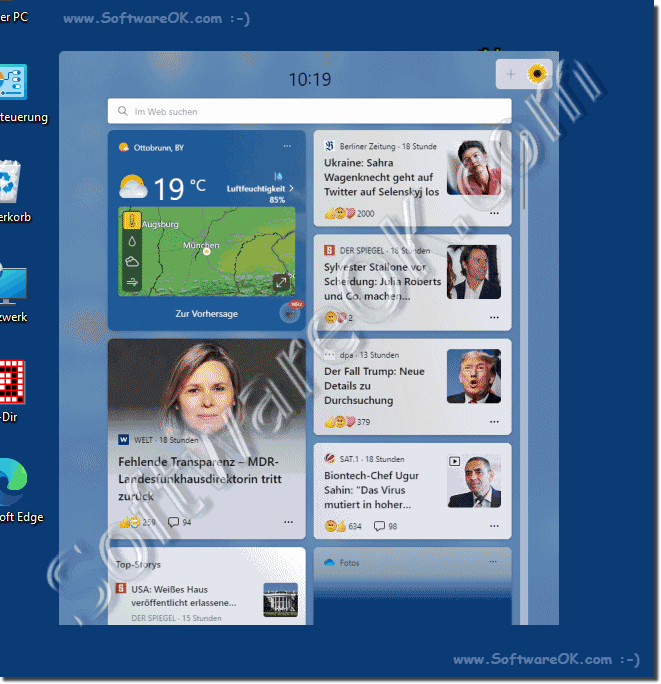 FAQ 306: Updated on: 27 August 2022 08:21