In the IT field, a simple screenshot, often referred to as a screen shot, is referred to as an area, or full snapshot, screen capture!



Content:

1.) Understand the screenshot!
The so-called screenshots can be created by an application, program or even the operating system itself. After a screenshot has been taken, usually it is the print key on the hardware keyboard , this can be easily saved as an image file.

Depending on how you do it, you can even edit and print the image after it's saved. 

For this:





(Image-1) A simple screenshot or screenshot on MS Windows OS!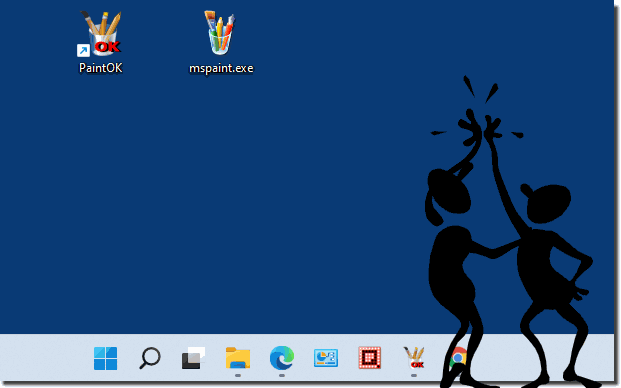 2.) Screenshot explained technically and soberly!
A screenshot is a static capture of the current content on the screen of a computer or other electronic device. This content can include anything displayed on the screen, such as programs, applications, images, text, graphics, or web pages.

Taking a screenshot is usually done using a special key combination or software that allows the current screen content to be saved as an image or image file. This image represents a snapshot of the screen at a specific point in time and can be saved in various formats such as JPEG, PNG or BMP.

Screenshots are often used for various purposes such as: For example, sharing information or content, capturing errors or problems on the screen for later analysis, creating guides or tutorials, and more. They are a useful tool in the computing world that allows users to capture and further process the visual content of their screen when necessary.

There are many different ways to take a screenshot. On a computer, a screenshot can be taken using a keyboard shortcut or a software application. On a mobile device, a screenshot can be taken using a keyboard shortcut or gesture control.

Here are some of the most common ways to take a screenshot:

Keyboard shortcut: On a computer, a screenshot can be taken using a keyboard shortcut that varies depending on the operating system. For example, on a Windows computer, a screenshot can be taken using the Windows "Print" key combination.
Software Application: There are many different software applications that can be used to take screenshots. The most popular applications include Snipping Tool, Greenshot and LightShot.
Gesture Control: A screenshot can be taken using a gesture on a mobile device. For example, on an Android device, a screenshot can be taken by triple-tapping the volume button.

Screenshots can be used for a variety of purposes, including:

Error documentation: Screenshots can be used to document an error or problem that occurs on a computer or mobile device.
Image Storage: Screenshots can be used to save an image or file.
Social Media: Screenshots can be shared on social media platforms to share information or experiences.

Screenshots are a useful tool that can be used for various purposes. They are easy to create and can be used on different devices.



FAQ 271: Updated on: 2 November 2023 16:54