The virtual keyboard is usually used when no hardware keyboard is available or possible, or when certain special characters are required!

As an alternative to a physical keyboard, a virtual keyboard is a software-based solution that not only can be used with touchscreen devices, but also serves many other purposes!


1.) The virtual keyboard and why!
Virtual keyboards are used on smartphones, iPhone, tablets, ... and other devices that do not require the constant use of a physical keyboard, but also where it does not work for space and/or cost reasons! 

The on-screen keyboard is of course also a virtual keyboard that was originally developed for people with physical disabilities, for example!

Here is a simple example of a virtual keyboard: 

Execute via Run dialog [Windows logo + R] shortcut and command  osk . The screenshot of the RUN command for the on-screen keyboard is from MS Windows 10, but it works on all other Windows operating systems.




(Image-2) OSK the virtual keyboard example on MS Windows OS!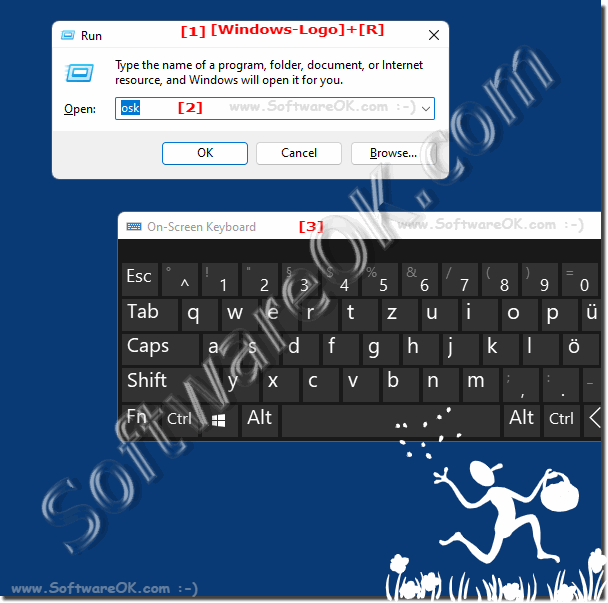 2.) More information and tips about the virtual keyboard!
Among other things, the on-screen keyboard should also offer users with limited mobility a minimum of functionality. Mobility-impaired users need an on-screen keyboard with higher functionality for everyday use.


FAQ 269: Updated on: 20 June 2022 04:45