NTFS stands for NTFS file system and is a file organization system used for formatting on Microsoft Windows 11, 10, ... etc. and other MS Server OS!


NTFS (NT File System; sometimes New Technology File System) is the file system that the Windows NT operating system uses to store and retrieve files on a hard disk. NTFS offers a number of improvements over FAT and HPFS in terms of performance, extensibility, and security.

►  On wiki about NTFS ►  File formats and file types  ►  What is format hard drives?  ► exFat on Windows

Very informative:
►  Split, format, shrink new hard disk step by step...! !

See how easy it is to partition and format hard drives in Windows Disk Management!



(Image-3) Format or delete Windows 10 Volume on SSD or HDD!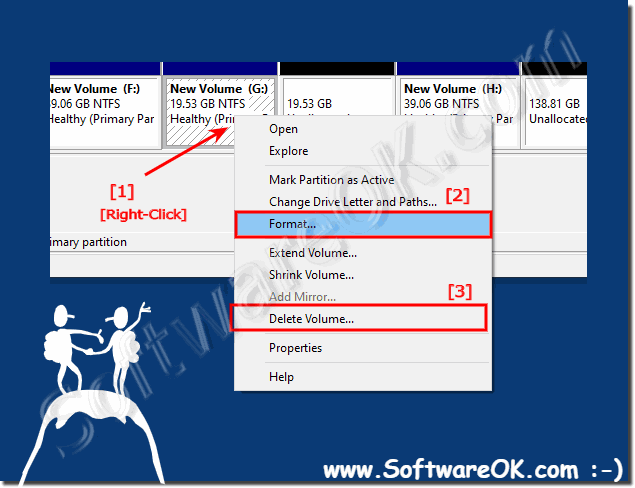 FAQ 254: Updated on: 22 June 2022 19:47