In laser printers, a toner or toner cartridge is a cartridge that contains toner powder!


Simply put, where the powder is to be able to print, for example a test page printout !



A toner cartridge is a cartridge that contains physical print media materials for a modern

laser

printer. Instead of an ink like the printer with an inkjet principle. A toner cartridge contains toner powder with which text and graphics as well as

vector graphics

are generated on a page by an electronically charged and heated printing process. Simply put, the text and graphics are almost burned onto the paper!


See also:

►► Matrix  printers, laser printers, and others under Windows 10!





(Image-1) The toner, known as a toner cartridge!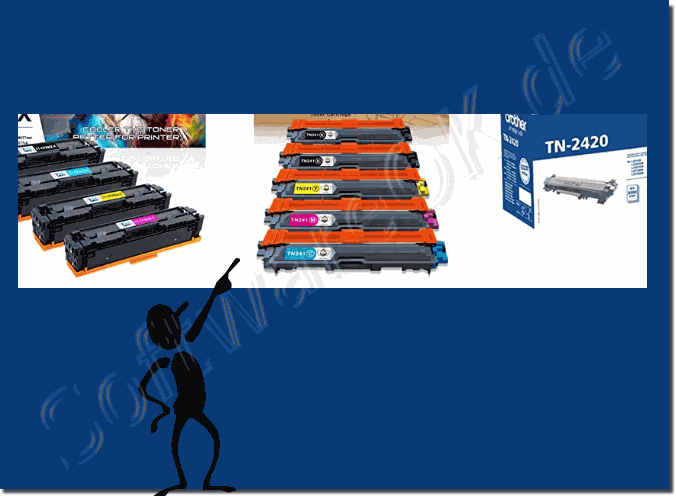 Info:

Although the toner cartridge is a straightforward and simple part of a printer, the design of new laser printers and toner cartridges has created major problems with cartridges for more sustainable and long-term use and the possibility of refilling. There is a conflict among printer manufacturers some of whom are charging so much for cartridges that printers are becoming single-use devices. This can lead to excessive waste and costs for the customer.



FAQ 162: Updated on: 16 September 2020 15:59