Everyone can use this practical Windows tool, especially when dealing with pictures or graphics!

Start the program. Minimize it in the notification area of ​​the Windows taskbar. If you need the color value of one pixel, simply click on the icon in the taskbar and use the mouse to click the pixel against which you want to determine, by right- or left-click then the Windows color palette appears!


Optionally at the point of the mouse click:
The key [1] to copy #RRGGBB to the clipboard
The key [2] to copy #RRGGBBAA to the clipboard
The key [3] to copy RR, GG, BB to the clipboard
The [4] key to copy RR, GG, BB, AA to the clipboard
Please use 
... always the latest version of GetPixelColor
!
PS: 
Program 
parameter get_pixel_color
 to only start the pixel query without detours  
Example: 
D:\Portable\getpixelcolor.exe get_pixel_color
(Image-1) How do I use this pixel query tool?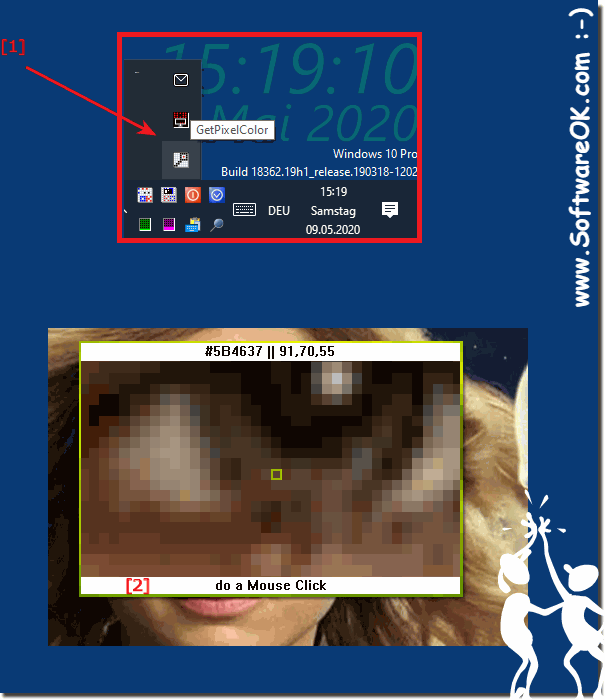 Use this pixel query tool on: Windows 11, 10 , 8.1, 8, 7: Pro, Home, Enterprise, Basic, Premium, Professional, Starter, Ultimate, Windows-Server 2019, 2016, 2012

FAQ 2: Updated on: 15 July 2021 04:54