The high CPU utilization by Windows Explorer, which is sometimes 100 percent, makes Windows 11, 10, 8.1, ... and MS Server sluggish!  



Content:


1.) Certain malware can cause high CPU usage!
Sometimes explorer.exe can experience high CPU usage due to certain malware. A certain malware process can run in the background without your knowledge, which can lead to high CPU usage on your PC. If you are having this problem on your PC, then it is
imperative to do a full system scan
and see if this solves the problem. If your antivirus can't find the malware, or if you're not using an antivirus at all, then you can
try Malwarebytes
.
2.) Defective and damaged system files under Windows!
Please  start your command prompt (as Admin) , for example via the keyboard shortcut 

Windows-X



and enter the command  sfc /scannow 



(Image-1) Windows system file recovery program (example)!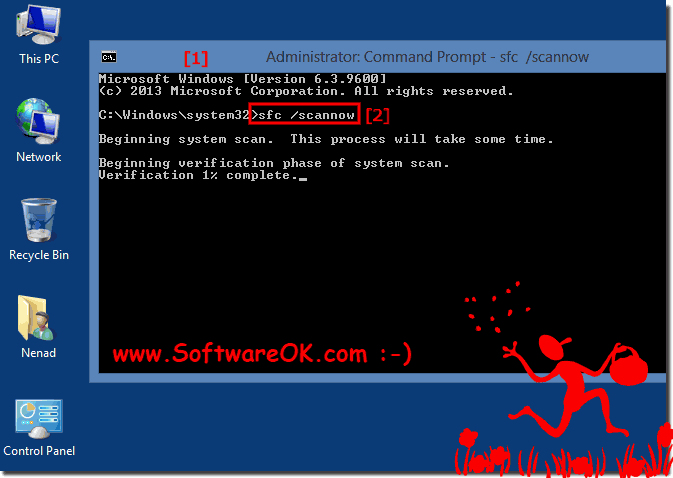 3.) Reinstall or repair Windows as a solution!
Reinstalling or repairing Windows may be the best solution if Windows Explorer is using a lot of CPU. Especially if Windows explorer.exe is causing high CPU usage when you restart the process, it's fine for a while, but it starts again.

►► If restarting Windows Explorer  does not help   !






4.) ... Remove old and temporary files!
If you're having issues with explorer.exe high CPU usage, old and temporary files may be causing the problem. Windows creates hundreds of temporary files. Sometimes these files can affect your system. The best way to do this is by using the disk cleanup application. To do this, follow the steps below to use it:


1. Via the
Windows Run dialog
(keyboard shortcut Windows Logo + R)
2. And select files that are not required. 
(
... see Image-2 Point 1  to 4
)
For more cleaning options, click on the
"
Clean up
system files"
button
(
... see Image-2 Point 5
)
... read more
(Image-2) Delete system data on Windows 10, 8.1, ...!

5.) ... Corrupted thumbnail files Thubms.db!


Here nicely described: ►►  Delete and reset the thumbnail cache!


Info:
Thumbs.db files can sometimes become corrupted, which can lead to very specific problems in Windows. Sometimes one or more damaged thumbs.db files can cause problems navigating folders with multimedia content, or they can be the cause of the high CPU usage by Windows Explorer!

FAQ 29: Updated on: 28 August 2023 17:48