The solution is simple see the leaves in the foreground (on top) 
or let it rotate on the desktop, this works 
on 
Windows 11, 10 and 8.1 or other Windows Operating Systems!


Please start the DesktopSnowOK and disable the Option Only on desktop background optional activate the rotate feature.
(... see Image-1)

Please use always:  ... the latest version of DesktopSnowOK!



(Image-1) rotate the leaves in foreground not only on windows desktop!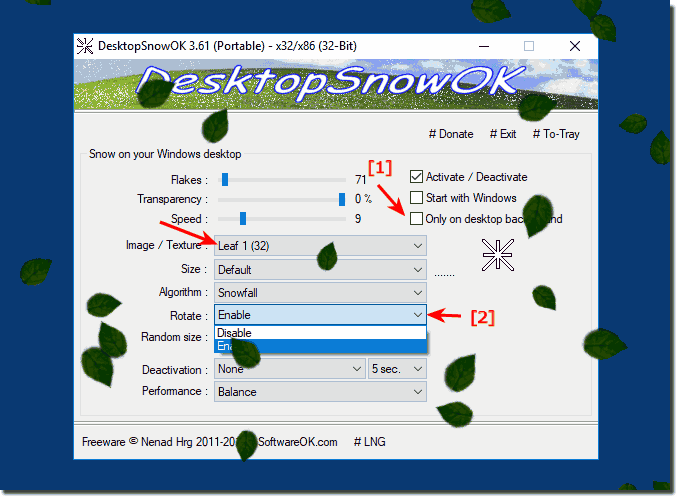 FAQ 2: Updated on: 30 August 2023 15:49